TheAbsoluteJoker
Hello I'm New here!



Joined: 07 Sep 2010
Posts: 1


| | |
| --- | --- |
| Posted: Tue Sep 07, 2010 8:11 pm | |
---
Hey people,

I'm brand-spanking new here but I got a fresh addition which I think is in the right place in this subforum.

A month ago I received an e-mail from Eliza Orvind which I, as a gentlemen, replied to with upmost sincere intentions.

Following are my moments of contact with my dearest Eliza.

Please do not be affended by anything I say, I was just having fun and nothing is being meant as intentionally hurtfull or insulting.



Quote:
Hello my dear friend.

My name is Eliza Orvind. I am from Dubai,United Arabic Emirates. First of all I want to say where I did get your mail address.

Now I am on my way to find a good man for me, my future husband. To be honest I can not find suchman here in Dubai, because there are almost all Muslims and they have another definition of family and wife. I do not mind it, but it is not my way when they have many wives.

So I decided to use here one international meeting agency and they offer me your profile, which I like much, and decided to write you. They took your profile as I understood from different internet meeting sited, where they have their managers. And from one of such sites your profile was taken off.

Originally I am a sweden, when I was 4 years old I moved here to Dubai with my parents. Now they work here and I work here too. I am 28 years old now. So my parents and I understand that I should find a good husband already, to live happily and make family
make newphes
But as I said before, there are many Muslims here and I cannot find good man for me. So if I do not bother you, and you are interested in me. By the way I am very nice girl, 172 cm, 55 kg weight. I can not find out how to attach my photo here, so I will send it to you when you answer me back, using my mail program at home.

Please write me back here , this is my work mail address

[email protected]

, so I will check it back soon.



Dear Eliza,

Thank you for your kind e-mail. I am flattered that you choose me over a muslim, which is a tough choice per say.
Yes, I have my profile on many sites, as I tend to get lonely. I had this girlfriend once whom I met online, who actually turned out to be a 72 year old man with quite a lot of bodyhair. We had a nice time though, cuddling by the fireplace while watching Pretty Woman on Blu-Ray.

You are from Sweden? I have heard that the cows there are purple and make chocolate with biscuits in it, which sounds nice.
I wonder if you would grill such a cow, would it taste like meat or like chocolate? Or would they be hollow like those Easterbunnies?

Do you like cats? I don't, I am allergic to them. I remember when I was twelve and my neighbour had lots of cat's.
One in particular scared me, he was always glaring at me as if he was thinking of ways to kill me.

The cat was so annoying, making noises in the middle of the night in front of my bedroom window, hissing at me as I rode past it on my little red bike. It was a demon sent from hell, as you might understand.
One day, I put my courage-pants on. I got a silk pillowcase from my mom's bedroomcloset and put the cat in it. (with amazing speed and agility I must say)
I added a few bricks for the weight and threw the bag in the canal.

It appears that cats can breathe underwater, (hence the name catfish) since I saw a few bubbles, which probably originated from him clearing his nose.
Pherhaps he was taken by a mermaid who saved him and kept him as a pet in a bowl, just like that squirrel in SpongeBob Squarepants.
Have you ever seen the episode where Spongebob and Gary signed in for a snail competition? That one was too funny because snails are not good in competing in races because they are so slow.

I entered a competition once but it did not work out, apparently you cannot be chosen Miss Universe when you have a penis of moderate size.
Which is quite condescending, especially because my legs we're much nicer then the legs from Miss Hungary, which we're all boney en stubbly.


Best regards,

JXXX



Quote:

Hi JXXX!!!!
I`m happy to receive your answer.
Though the profile does not give the complete image of a person, I`m sure that we have a lot in common. Perhaps we`ll be close friends, why not??? I`m sure we`ll get on well in the future.

Well I think I should say a few words about myself.
As I said you in my first note I was born in Sweden, in city Helsinborg , and live there for some years. Then in the age of 3 years old I went with my parents to United Arabic Emirates, Dubai city. So since that time I live here, and if to be honest it is very difficult to find a good man for me. Because here many man are of Muslims as I said you before in my first note to you. I donot know why, but it is so. And sometimes I think that it would be better if my parents left in Sweden. Just it is really damn hard to find a good understanding man here.

So I am 29 years old soon and still alone, and I am scared of this fact. That's why I decided to try internet as my friends here in Dubai recommend me and as my sister in law from Sweden reccommend me too. Because it is much easy to find appropriate man for myself by Internet.
I hope you understand me.I live with my parents. I love them very much and I just don`t want to live alone. I have never been married and i don`t have children, but i like these little monsters (and you???). I work as an PR manager. I manage to make both ends meet. There isa lot of work but i find time for hobbies. well, most of all i like to listen to the music. Madonna, Sting, Benny Benasi, Roxette are my favourite. What do you like to listen to???
I`m also fond of sport. Tennis is my favourite kind of sport. Actually, I don`t play tennis professionally.And I always watch championships on TV.

Eliza Orvind.

P.S. Oh by the way, this is my private mail box, and so please write me here.
The old box which is (was ended @yahoo.com do not remember the whole name) was created in my job, so it can be seen my letters there if someone will try to look. So please write me here now.

Bye bye.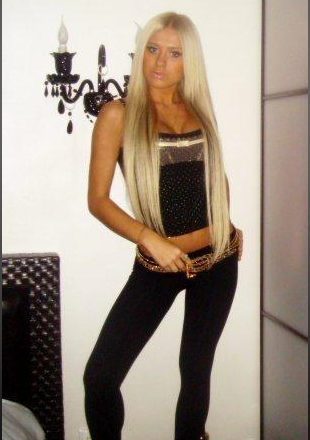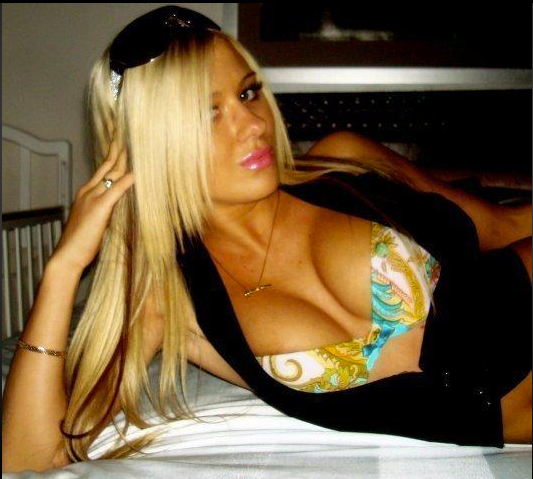 Dear Eliza,

Thank you for your reply.
I find that we have alot in common, as you will find in my email below.

Let me tell something more about myself.
The name on my profile is false, it is actually Johnny Stardust, I have issues trusting people over the internet so I use false names. I am 31 years old, and I live in Canada. To ensure my good intentions I have included a snapshot of me in my sexytime-pose.

Thank you for your pictures! Although you look quite manly, I assume you do not have a penis, with the world swinging on your balls, as the song 'Damn it feels good to be a gangster' stated, which is a good song, do you know it? The rapper talks about bitches who love meatsticks and he tends to pump their meat with something, but with what he does not say. A mysterious song indeed.

Speaking about balls, yours look quite round and firm like a bald German, how do you get them so smooth? I tried to get mine that smooth but all it gave me was a rash from the sandpaper and alot of zits from the vaseline. Once I greased my breasts up so much, when my boss walked by he told me that I had the smoothest man-cleavage he had ever seen, which was nice of him. He asked me out on a date, but I said no.

I like your hobbies, we have almost the same hobbies, what a coincidence!
I absolutely love to roll meatballs with my feet every sunday, I love the feeling of the cold, squishy meat gushing between my toes while I listen to Roxette's Listen to your Heart. She makes me cry everytime , what a wonderful man-woman she is!

Also last year was quite a downer for me, I was diagnosed with sexcism, which did not do me very good. It made me depressed and I started eating alot! I gained alot of weight, but strangely enough it did not affect my whole body.
I only gained weight in my scrotum, which by now has reached the size of a small grizzlycub. Do you like a manly scrotum? I hope so, I do not shave it as it tends to stay warmer and thus not shrink so my 'business' always looks like I'm hung like a moose, which I am.

I am also fond of sports! Last summer I won the 'finger the guineapig' contest, which was the absolute highlight. Another highlight was that I finally was able to get all the dandruff and other rubbish out of my bellybutton, it really sets a shemale free I can tell you!

Last but not least, I want to ensure you that I understand you perfectly!
If you are interested we could meet next week since I am in Dubai on my holidays. If you'd like, I will grease up my man-cleavage for you.

As all the above sounds so very, very good, and I might sound as the ideal man, but I have one bad 'quality' though. I absolutely hate all scammers. You know, the ones that seek contact with you pretending they have good intentions and take shelter under false names to rip your bankaccount or hack your computer. They make me sick. Once I tracked down one of them and visited him. I stapled his nicely shaved scrotum to his desk and inserted a scorpion into his anus. But I was just being silly.

I am sure you feel the same way.


I hope to hear from you soon!



Best regards,

Johnny