fat_raccoon
Wannabe Baiter



Joined: 18 Jul 2006
Posts: 95
Location: Across the road from your house...

| | |
| --- | --- |
| Posted: Mon Aug 14, 2006 1:52 am | |
---
Clyde and Anna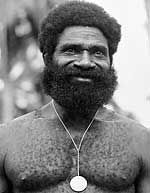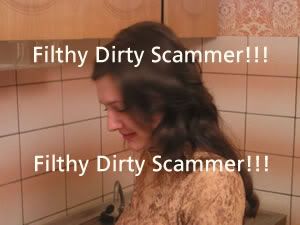 After a lonely few days of signing up to cupid bay Clyde finally gets his first response from the lovely Anna. Could she be the one for him?

(

Clyde = me

,

Anna = scammer

)



Quote:

Hello anna,

How are you this finest day? I am so much happiness in my body at seeing your response to my message of you. I also like your photograph picture, you look like very beautiful lady!

my name is Clyde McJiggillintits.
I am from the country of the Solomon Islands. I am a wealthy doctor by profession, I currently earn moolah in excess of 400, 000 pear year and own 3 of the islands all to myself, one of which has the airport. this is sad because i are all of the lonely one and have no one to share the wealth, property or love with most of the all.

In Solomon Islands all though is very beautiful place to live is very hard for person like me to find someone to love with. There not many people in Solomon Islands and many don't finish there schooling, so is very hard to find someone to be friend where I live because it is difficult to speak with them.

I hope that I can speak with you and we be friends and possibly love. I also must admit that although i am 51 years of adult i am also not having or ever had the sex with partner. only myself with my hand. I am right handed although sometimes i like the left handed. sometimes is too hard though because cannot i get the rhythym of the tribal drums with left hand when holding my penis.

I hope that we can become the friends well enough so that we can have the sex too. what do you think my dear? i am very happy to make friends with you if you is wishing upon star in night sky.

I already say this above but i think you are beautiful lady with very good body for bearing the young from our loins production.

Of course I only wish to be friends of all firstly so is important that ahead of myself i do not get. lets be friends first. Please email me to this email all about your life and interests and physicalness.

I would also like to see many more of the photograph pictures of your beauty, virility and the nubileness. thankyou.

Hopes that i am your friend.

Clyde

Hi Clyde!!!
I was very glad to receive your letter. I wish to continue our correspondence, and I wish to
learn you better. You make good impression, the clever and interesting interlocutor. I search
not for simply friendly attitudes and I trust, that I can meet the good person who will grow fond
of me and never will offend.
Please, write about itself more. I wish to learn about you practically everything, all details of your
life.
Now I wish to tell to you a little about myself:
I was born in June 1978 in the small city of Kirov where now and I live.
I live with my mum. The father has thrown us when to me there were 7 months. But I do not condemn it for it.
It was very heavy to mum to bring up me, it worked on two works, all itself gave me and work. Mum and has
not married in second time. From greater overloads mum very often hurted, for this reason I have chosen such
trade. I am pleasant like people, this my calling. In the childhood I could not pass by the wounded bird or the
kitty, a dog, all brought home and cared of them. I love animals, the nature. Now at us animals are not present,
but I often go to park where I feed pigeons and when there is an opportunity I go to a zoo. To me to like to go to
campaigns, it is very interesting. I have gone to school in us in city, and in medical college very good formation
and the teacher there fine there educate. In marriage I and have not left though met the man, but it has thrown me.
My girlfriend has acted very badly and it has remained with it. But I the strong girl, I have gone through it,
I have got used to achieve all in a life itself. In a flash I have remained without the guy and without the best
girlfriend. My fellow workers have advised me to get acquainted with the man on the Internet. Has passed time and
I began to think less of my past, I have solved, that is valid, I need to get acquainted with the man. Now I have
met you, you have very much liked me, probably we become is more close to each other through time.
My mother now has retired. At me is not present either the native sister, or the brother. Is, certainly, cousin,
but they it is far from me and we see very seldom.
At leisure I go in for sports, in particular aerobics, I try to look always in the form of. I like to go to theatre,
but I have not enough time for this purpose now. I like to listen to different music and to read books. To me to like
to walk in park, in our city there are beautiful places, where always fresh air. I very much like to read Russian
classics. I very much like such poets, as Pushkin, Yesenin. You likely did not hear about them?
I very much would like to learn about you more new, it will be very interesting to me. So write it is more.
I wait your answer.
The best regards Anna!!!

Hello Anna,

I am so glad to be of hearing that you respond to my email. I must admit that I was suffering of the worriable thoughts when you is not responding to me for a week. I Please do much need to be the friend of yours and perhaps love in future because as it is i tell you i am the wealthy man I also am being very lonely.

I thankyou for the very beautifulness of the photgraph picture that you are sending to me. I like to look at so much the photograph picture that the loin cloth I wear on my islands is looking more like the pitched tent that so many of the porrer bretheren of mine sleep in.

Please do being sending of the more photographic picture but must i be asking of a personal favour of yours is if not it too much of the troubleness? The lady in my countries are not wearing much of the cloth on body as is tradition in the country i live. I ask of you to perhaps wear less of the cloth if you are comfortable so that i may be comfortable and more familiar with you please? Is tradition for my people. We believe to be wearing the cloth is to hide body which is creation from the god in heaven and hide from god too the beautiful gifts he give us amen.

Please if you is to be able that favour i of you ask would be fine and lovely.

Please let me send picture of my home which is attach to the email that i send of this now.

Like i would with much greatness to be seeing your home and pictures of your naturalness and no cloth.

my house is on being on the 1 of islands i own that are near each of the other. to get between each of the island i use boat but sometimes is can walk as the sand is come up from the water between the islands to make bridge of nature!

I have not being of the husband partner to woman ever the beforehand and i have not even been in the sex with woman either only with the right hand of my arm. Have you ever been recieved the sex of with man before in your loins? I do not mind if answer of the question is yes i believe is beautiful and happy thing to do with people and i am interested in with much to watch it too. i have many of the VHS tape documentary video with the naturalness of people performing the love acts!

I do not be knowing what else to write att the point of this email so if other informations to you be needed ask and i will tell you because of the friendship we are sailing.

please do to be telling more of you and showing more of you thankyou!

please write reply soonest as i find hard to wait.

Clyde

I get no response for a while...

Hello Anna,

How is you being this finest day? Anna I is muchly worried that you no response to my email. Is all things being alright? I hope is all ok and that you still want be friends with myself. Please you write back to me ok?

Your friend

Clyde

Hi Clyde!!!
I have received your letter in my mail box. It is very pleasant
to me to receive your letters. I very much liked that you have written
about yourselves. I think, that I wish to learn you better. I shall
tell to you a little about the hobbies, a hobby. At leisure I like to
go to take a walk on city, we have some parks, where always fresh air.
I very much love animals. I like to go in for sports, I try to be
engaged in aerobics of the house constantly. I wish to support always
the figure, it is my small purpose in a life. To theatre or cinema I
go seldom because time not always suffices. But I very much like to go
to these places. In the evening before a dream I like to watch TV or
read the interesting book (I prefer classics, sometimes a fantasy or a
detective). At you the beautiful and big house. It has liked me. At
you probably always good weather. Always summer. It so is healthy!!!
If I there lived too went almost without clothes. If you will want You
can see me in alive, instead of a photo. I do not know you agree
whether or not. But on the other hand, I am afraid of that that a
little. Write, that you think of it.
Whole Anna.

(Whole Anna? WTF?)


Hello Anna!

Is Clyde here your friend. I hope is you doing well this fine day! I am happy today because I look it into the Inbox of my e-mail letters and I see that I am having to mails from you the pretty lady!

I like the photographic picture that it is you have send to me you look very beautiful to the eyes of mine.I would like to ask the question to you though what it is the white hat on your head? I have not been seeing hat like that before it is very interesting to me. Is it hat that people of your country wear? Yes is very interesting.

Answering to your questions of me in the other email letter:
Music that i be like is the tribal song of my people. I also like the Brittany Spears lady because she sing nice and look nice.
I like nature yes. I live on island where nature all places so is hard to not like! hohoho!
My favourit dish is toucan dip in the mango sauce and cook on fire.
I like funny book and some of the book at special adult shop which show the picture of beautiful ladies. I also like the movie poictures of same type.

You would like here is lots of fruit which you like to be eating! You keep mention the lovely body you have and you say you not wear much of the clothing. This I would like to be seeing the pictures of your body! If I am not being of the too forward nature then perhaps you could send me the photo of your body to remember you by? The photo with not wearing the clothes it would remind me of you and also my people who not wear because quite warm even in the winter night.

I will go now and was being nice to hear from the beautiful lady you again. Please write me back soon ok my dear?

Your friend
Clyde

Hello my love Clyde!!!! As I am glad to see your letter. My lovely
each your letter cheers at me up. I very much want to be with you. My
dear as you think about our meetings? You want to meet me? How you
think of me? Answer me all these questions. My honey I every day think
about our meetings. I very much want that we lived together, had one
house, children

(DING DING DING! WE HAVE A WINNER!!!)

. I wanted to have the girl and the boy. You want to
have from me children? I very much want that we were together. You
want it?

(DO I EVER!!!)

My honey I with impatience shall wait from you for letters.
Yours for ever Anna.

Oh Clyde you smoothie! known her for two weeks by email only and she wants to have yer kids!! What a machine!!

Hello my dear Anna,

I like that you reply to my email letter with quickness. thankyou. In regards to your questions in email my lovely Anna yes I is do want to having the children. I have much of the property and wealth to look after many of the children as we would be wanting to produce!

Anna I think that you could be very nice tyo meet in person and to be marry in wedding to. Please I want to know what you think of thing like this? Of course the family of my parents would need to see that you is willing to join our culture. But no worry for that I am already sure that you are be willing to be part of culture that is ours? Is simple to do you just dress the traditional dress of our woman here and is they satisfied then.

My dearest Anna it is my dream to be with you. I think you are right woman for me. Perhaps even I love I am not sure. What is that you think? I do not know because not been in love before with the woman or had the chance for love encounter except for with my hand.

I awaiting your responses my dear Anna

Your very good friend

Clyde

Hello my dear Clyde!!!
Write more in detail about the culture. That
the woman in your country does, what duties at it.

I want to thank for your compliments to me. I have made a correct
choice that has chosen you. You at once have seemed to me thus the man
of which I dreamed. We search for one and too at us the general ideas,
feelings. Came to me the photo if it probably. Whole, I wait for
answer Anna.

*evil laughter* BWAAHAHAHAHAHA!!!



To be continued....

_________________
"BY THE POWER VESTED ON US, WE HAVE THE AUTHORITY TO CHECKMATE INTERNET SCAM" --Wilbert Greg
"YOU ARE FULL OF PIG SHITS AND THE BIGGEST IDIOT ON EARTH. YOU HAVE COME HERE TO PICK YOUR FATHER HEAD AND SEE WHAT I WOULD HAVE DONE FOR YOU. ANIMAL ." --Kwesi Komelo
"My parents and friends are admired by my dishes." --Anna