Ug the Barbarian
Account closed at users request



Joined: 10 Aug 2005
Posts: 473
Location: Great Britain Sanity: Flaming penguins Drinks: Beer

| | |
| --- | --- |
| Posted: Thu Nov 10, 2005 10:37 am | |
---
Can I just point out that this guy can get very excited, sending 4 - 5 LARGE emails a day, begging for money! Still while he's typing to me with bizzare references to parts of the Bible etc, he's not doing that to a little old lady somewhere!
Anyway because of the large emails he sent, usually begging about the same thing, I've only included the ones I've actually replied to. Trust me he does go on a bit.



Quote:
> From:: "Glory Home" <[email protected]>
> To: Catcheraccount
> Subject:
> Date: Tue, 25 Oct 2005 08:07:53 -0500

> Profile
> Dear
> I am M. Abraham from India
> I want to thank you for reading this e-mail and allowing me to introduce
> myself.
>
> My Testimony
>
> I a Abraham from Andhra Pradesh, India I come Hindu back ground. My grand
> parents first came to Jesus. My Father a young Christian one-day fasted &
> prayed to God to know his calling, to know what were God's plans for his
> Life. He got a vision to go into ministry. He became a pastor and moved out
> to a place God showed him to ministry
> My family consists of my parents 4 sibling I was born (24 th
> May 1981), in prayer God told my dad to name me Abraham, with great Joy I
> was dedicated to God, but a I grew up I started to back slide, I got into
> bad company to did bad things
> In 1997 thee was a fasting prayer in our church where a missionary
> pastor shared the devotion based on Ecc 12:1 plead at confess when I
> recommitted my life to God
>
> Ministry Background: -
>
> After my studies I finished Diploma in theology in the Bible school
> (June-10-1997 to July Ė15-1999) I began to work in our church assisting
> in the pastor later in January 2003-to I did my disciple ship training
> school in Mumbai DTS, God led me to do one more school is introduction
> Biblical counseling IBC, in July Ė2003 to December-2003. In Pune, India.
>
> Currently what I am doing: -
>
> I have been working with orphaned and destitute
> children in India. I have under my own care over 30 such orphan children
> whose life is in my hands supported only by the grace of our
> loving God.
> This ministry that is so dear to my heart has grow beyond my
> ability to handle. I am crying out to you and your church to pray
> for these sweet children and me.
> What God has plant in my life: -
> I strongly feel that God Has called me to serve him in the area of
> motivating & counseling,
> Helping to youth and destitute children. I am also inclined to get into
> children Ministry
>
> Prayer points: -
>
> 1. Pray for my spiritual growth and daily walk with Jesus
> 2. Pray that the Lord would meet all my needs Physical, and financial
> 3. Please pray and ask our Lord, as I do every waking hour, to
> provide the basic needs for their lives. Essentially needed for monthly
> 400$ but
> At list you could send For Monthly 8 children 100$ for children. Then they
> can feel happy more than that
>
> Thank you again for
> taking the time to pray for us.
> I hope you will be interested in receiving more information
> and those we will continue to communicate. In the glad service of our
> Lord Jesus Christ,
> if really you want to help us by the Grace of then I could send more
> details of this
>
> Thanking you
>
> In His Grace
> M. Abraham
> Glory Orphanage, India.
>
> Being in touch: -
> Address is as follows
> M. Abraham H-9-256, Tadepalli (PO) Guntur (Dist)ó522501AP. India
> ' Phone: - 91+9890983936, 9440138413
> phone 0091-866-5507121
> E-Mail address:

[email protected]





Quote:
M. Abraham,

Thank you for your work and your prayers.
I'm sure you see your reward every day in the smile of the children you help.
All of our congregation are aware of the massive problems in the Third World.
I understand that sometime prayer alone is not enough, but sometimes it is all we have
Could I just ask what the M stands for in your name, I will include you in our sermon on Sunday.

Father Ted Crilly
Craggy Island Parochial House





Quote:
Praise to our Good God!

hi edwardcrilly,

thank you so much for your reply to me i feel so happy to hear from you and thanks for allowing me to share with you. I hope by the Grace of God you're doing good ministry please keep in your personal prayer aslo.

really you gave good question for me? M stands in my name actualy that is my sure name M stand is MERUGU. meaning better ,

so how is going on your ministry in your place? really i want to share to you reagarding orphan home please pray for the 30 orphans in India any one want to help for the orphan thier daily needs could do for the children.

really we needed your prayers andsupport for children in India i shared about you to children they are praying for your ministry.

if any required detail most welcome if want to look us no problem in India.

Thanking you

For Christ

Abraham





Quote:
Dear Merugu,

Thank you for your prayers, and I hope the Lord answers your prayers before mine, as all we have is a small leak in our roof, which I am glad to say that our roof will be fixed by the grace of our local builders and the kind donations of our Parishioners, so the Lord should have time to help you as our cause is nearly met.

I am just taking a time out from the Sunday newsletter and would like to feature an article on both your good work for Christ and on the orphanage in particular. Perhaps you would be able to give me further details?

Perhaps we could help by sending some food packages over. The people of Craggy Island are a wonderful people, and their hearts are filled with generosity. Would you believe that the congregation managed to raise over

£37,000

in just over 6 months? With just a few more donations, we should be able to complete fund and work can commence.

I hope to hear from you soon and know that you are all in our prayers.

Love

Father Ted Crilly



Well, gave him a little hint of the money available from our church, lets see him start to beg...



Quote:
> From:: "Abraham meruga" <[email protected]>
> To: Edward Crilly
> Subject: Thanks
> Date: Sat, 29 Oct 2005 05:09:15 -0500


Praise to our Good God! Dear father Ted Crilly Father, Really thanks for youíre comforting us with word in presence of Jesus, how father comfort his children like which are the work we are doing for the Christ. Thank you so much for taking a newsletter to others who can help for the sweet orphan children. Father we are praying for you and your ministry really may God raise up you to lead us in deeper of Gods love and care of His Ministry Kingdom. I hope provider of God can. I need your prayer support and encouragement I need your guidance of ministry more in India. Father Really if you want to send the food package for the orphan children I can give the details, I am praying that may Good God use you mightily with in our ministry in India. Father when I am praying I feel really creator of God has came to see us and our problems and He made the way through You and your family. Father I will send what every details of money and provisions which youíre sending for the sweet orphan children with pictures. Father we want to see your family and Parishioners photo please send me I also can send our pictures. I am wating for the fast reply Thanking you, For Christ Merugu Abraham. Below the address is post and professional courier both, M. Abraham Glory Orphanage # 9-256 Tadepalli (PO) Guntur (Dist) Andhra Pradesh Ė522501 S. India. Phone: 0091-9440138413 and 08665507121.


--



Quote:
Dear Abraham

I think we can arrange for a few care packages to be created by the local school of St Trinianís. We normally have no trouble raising these types of packages, but we have just sent one to one of the many famine stricken regions in Africa. What I will need is to do is to create a small pamphlet on my computer for distribution to the school and their parents. This may take a few weeks, but we should be able to ensure that you will all have full stomachs on Christís day and we could also perhaps arrange for a few small gifts for the children, of clothing and a few toys.

Thank you also for your email detailing the budget of the orphanage. I have already written the newsletter for Sunday, but perhaps we could pool our efforts for next weeks issue? As you have requested I have attached a photograph of myself and Father Dougal with some of the choir boys (myself on the left and Dougal on the right).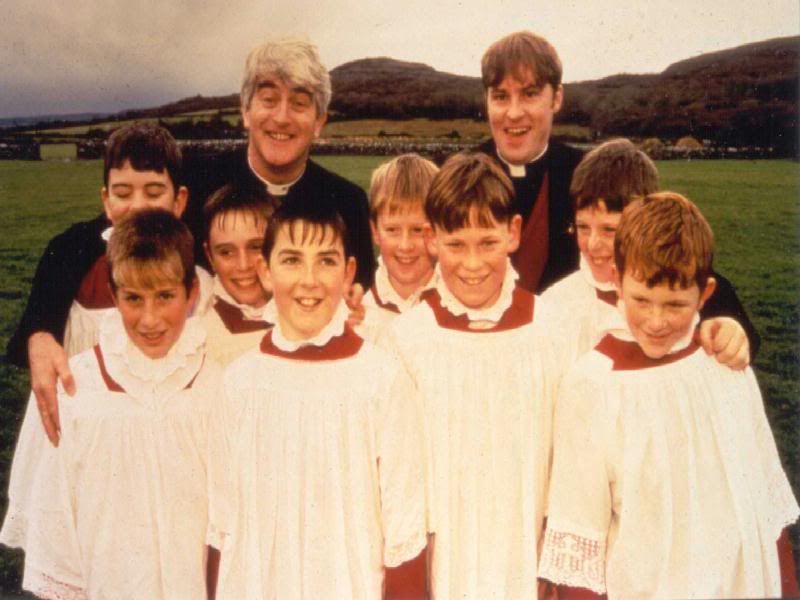 In return could I ask for a similar photograph of yourself and the orphans? Perhaps the children could hold a sign up saying ďWe Love Father TedĒ to include in next weeks newsletter? This type of small message would personalise the tragic situation. My congregation would then realise that they are not just faceless people on the other side of the world, but that they are needy children which Jesus would want them to help. I cannot promise how much we could raise, but with love and prayer in our hearts, I can assure that we will be able to help.

Father Ted Crilly





Quote:
> From:: "Abraham meruga" <[email protected]>
> To: edwardcrilly <Edward Crilly>
> Subject: Thanks
> Date: Sun, 30 Oct 2005 01:19:27 -0500

Praise to our Good God!

Dear Father,
Dad

(Dad? Who are you calling Dad)

i am sending this pisture (pisture?) is may family pistures aslo
please pray for us with kindly in christ.
thanking you
with Love and prayers

Your Son
for Christ

Abraham


Abe sent me a nice little collection of pictures
(All childrens faces are distorted, they dont actually look like that!)






Quote:
Abraham,

Thank you for the pictures, they are wonderful! I've decided that what I'm going to do instead of just an article in the newsletter, is to produce a small little pamphlet to highlight your problems.

School is back in today after the half term break and I have arranged for tomorrow a meeting with the headmistress of St Trinians to arrange a collection of foodstuffs for the children.
Could I just ask you not to call me 'Dad'. It is not a term that I comfortable with. Please call me Ted as all my friends do.

In one of our masses yesterday we mentioned your orphanage and there was a definite positive repsonse.

Please keep me updated on your situation and how our church can help

Father Ted Crilly



Yeah thanks for the pics, just get to the bloody point will you!?!



Quote:
> From:: "Abraham meruga" <[email protected]>
> To: edwardcrilly <Edward Crilly>
> Subject: Re: Thanks
> Date: Mon, 31 Oct 2005 10:03:16 -0500



Praise to our Good God!

Dear Father Ted Crilly,

Dear Ted Greetings from Abraham and orphan children in India

Thank you so much for your generosity for orphans to help what has need in daily provision.

Really thank you so much for coming to help us really I Thank to God all His Wonder full works through you. I shared your message to children and family, really in their eyes filled with Tears and said thanks to you.

because of your heart bringing us together and to help us and caring our burden in Christ.

Ted how is Sunday service I hope it was Good by the grace of God.

And also what you can feel to help the sweet child that is capable of your prayers and what you want to help. You can send donation or gifts for the orphan children. Actually these runs by Faith, it runs by the Prayers of Gods children and the Gifts given by Gods Children from India & aboard

Because we have 30 children just you can Image how we needed lot of help. And also till now we donít have any regular supporters from out side I feel by the grace of God may be youíre the one for us.

But I feel to petition to you like to help us through finance, I already send the detail how working through finance for their needs really we needed support Monthly resources to take care feed and educate the children in our home is $200$ to 500$ approximately) please pray about it, but I am not forcing you only up to you. If you send this amount I will give more details of how we are spending money for the Orphans and in the presence of God too.

Really in this month we had so badly cyclone in our state some of the house subside and one train is collapse very strongly please pray for us.

Dear Ted, please here any big burden please don't feel no, please pray how God Leads you, really I Appreciate you the way youíre leading us in forward

Please convey my Love and Greetings your wife and God's children

I will be waiting for your kindly and helpful reply to us
Thank you

With Love and pray

For Christ

Abraham



Laid it on thick didnt he? Well I did ask!



Quote:
Abraham,

I understand your problem. There is also the problem that if we finance you for just one month, what would happen after just one month? You would be looking again for another donation.

What is required is a more 'long term' solution.

I will try to arrange for our Parish to fund your orphanage for a year if that is OK with you? Ofcourse I would need to seek permission off higher authorities for such a cause and I will make an appointment with Bishop Brennan as soon as I can.

What I ask of you in the mean time is to type a brief letter of what your cause and aims are for the orphange. The photographs you have supplied are wonderful, but they do require a more personal touch. Obviously if it had one of the Parish Priests on, then the congregation and Bishop Brennan would be more inclined to assist. Unfortunatley we cannot travel such a distance at present, but if you nd the children created a sign saying perhaps "We Love Father Ted" and held it up in a photograph, that would give the added personal touch that is sought after. The sooner you can arrange for this, the sooner we can commence funding for your orphanage. Sadly as with many fund raising it's all a case of PR work, which is why I have asked for my name on the poster.

I thought I would send you a couple of pictures. I've attached a picture of the parochial house.
Theres also a picture of the four of us; myself and Dougal you will recognise, The older priest is Father Jack Hackett and Mrs Doyle our housekeeper.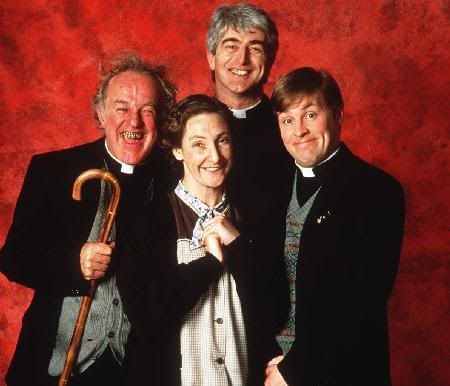 I've just got a new camera and thought I would try it out Father Jack has breen a priest for some time now, and in February we will be celebrating his 60th year in the preisthood. It was actually thanks to Mrs Doyle that we got your email. She brought it through to us after receiving it on her own computer. I was not going to actually respond to it, but she said "go on, go on, go on!" so I did and glad I did.

Anyway, enough of my life. I look forward to hearing from you soon

Father Ted





Quote:
> From:: "Abraham meruga" <[email protected]>
> To: edwardcrilly <Edward Crilly>
> Subject: Re: Thanks
> Date: Mon, 31 Oct 2005 13:41:27 -0500

Father Ted and Mrs Doyle,

Greetings from Abraham and orphan children in India

Thank you so much for your Good reply actually it is Good To know more about us you are doing right thing I appreciate you, surely I will sent which you asked photograph.

Please donít miss understand we will be right information before you and the presence of God also?

Thank you so much quick reply to me really we also praying for you please keep in you personal prayer for sweet children. I feel so happy to your message. Please talk to your Bishop about us pray together how God leads you.

I have saw your picture it so quite so nice Ted thank you for sending pictures its really very Good blessing to you and your family.

Convey my greetings your family and parishioners, I want to hear from with nice reply

Thanking you

With Love and prayers

For Christ

Abraham



Well he seems happy! Lets start putting some brakes on his merry-go-round!



Quote:
Abraham and the Children of the Orphanage

Thank you for your emails.

I have just returned from having lunch with Bishop Brennan and Martha Stewart the Headmistress of St Trinians.. I have some good news for you. Both Bishop Brennan and St Trinians are willing to assist. St Trinians will be arranging for a care package of tinned and dried food stuffs to be sent to you via Oxfam World Care. Bishop Brennan has authorised us to make a charitable donation to you of 2 amounts of £12,500 making a total of £25,000.

This is the important bit. The donation is set upon two conditions, both of which must be met.

The first condition is that I am to fly to meet you in India in 6 months time to see how the first donation of £12,500 has been spent and to see if the second donation is required.

The second condition and apparently, the most important one, is that there is an awful lot of internet fraud. Unscrupulous people will do anything and say anything to get there hands on money. I have assured the Bishop that you are an honest man and the pictures you have sent are genuine, but this has not satisfied the Bishop. He would like the following items:
(i) He has agreed that he would also like to see the photograph of yourself and the orphans with the sign of ďWe Love Father TedĒ (large and clear)

(ii) A copy of an official document showing your photograph, like a passport or drivers license

(iii) If you are an officially recognised orphanage, you will have a letter of assurance from the Government of India or a Charity Identification Number.

He has been quite strict on this and after the recent local headlines in the papers involving Father Jack and the break in at the local brewery, he doesnít want see anything of Craggy Island in the papers for some time, especially one saying £25,000 has gone astray and local Priests involved!

I have assured him that you should have no problem completing his request and what with winter coming, you will do so promptly

I hope this message brings you joy and happiness, and some comfort for the future.

Father Ted





Quote:
> From:: "Abraham meruga" <[email protected]>
> To: edwardcrilly <Edward Crilly>
> Subject: really so thanks to you and all
> Date: Tue, 01 Nov 2005 12:53:47 -0500

Praise to our Great God!

Dear Father Ted,
Greetings and kisses

(Kisses? Eeeew!!! He must of read the papers about the Irish Priests being sued!)

from your loving by you the Children and Abraham really thank you so much for Good news and blessings
Really it is so great miracle from you really this is God has declared his promises up on destitute sweet orphan children, really me and children are so Excited through your mail and Good News. We worshiped and prayed to God
Father Ted really we so thank full to you we never unforgettable thing you have done and also if you want to visited us, it is so marvelous for us, you so welcome to see us.
Regarding the Charity Identification is, I am doing for God under the banner "Glory ministries" is a registered interdenominational organization; we got certificates also from the Government. But we donít have the FCRI number of the on glory ministry in Bank account, which is comes checks or DD by the Glory orphanage, but to get we needed money for that at list 1,00,000. Rupees. But we donít have that much money thatís why we stop to trying. It helps like to send a donation trough on Glory children or Glory Orphanage. If you want to send money through by pay able as my name Merugu Abraham first time £500 and next time £ 1000 like that you can do it.

Really we are ready to send what ever you and Bishop required the information from us surely we will provide. Then you would feel s happy and one thing is it is Better then that if you come to India to visit us thatís more Good and reality. I really felt if you come to us that is so great and you may come to know what we are doing and right thing in the sight of God. That time only you can bring the Donation also it is so good.

Father Give my specially greetings and heart full thanks from children and me and my family.

Father I donít how to say you thanks from my heart we filled with great thanks to you

We are for you Ted and we stand in the presence of God for me this is like new day and new year for us.


Especial Once again convey Greetings and Kisses from you children and me the bottom of Heart to Doyle and Bishop Brennan and Martha Stewart
We are praying for the next step for you I will be waiting for your the way your root


Thanking you
With Love and prayers

For Christ,
Merugu Abraham





Quote:
Brother Abraham,

Much though I would love to travel, it was mentioned by the Bishop yesterday that he would not endorse any travel to India until verification had been received. The identification is to verify both you and the orphanage. It would cost the Church a considerable sum to send me half way across the world with £25,000 to find out the the orphanage didn't exist, or worse a bunch of bandits bent on stealing the money.

Bishop Brennan has had this done once before, and sent Dougal to Cuba to aid a small Convent. The Convent turned out to be a brothel, and since he had no money to spend himself and only a cheque made payable to Sister Annuncia, he had to stay there until his plane was ready. So as you can see, without verification we cannot make ANY donations, either money or food, as St Trinians is affiliated with our Church. I instructed the Bishop to be more laxed in his approach, but after, what he alwayscalls "The Cuban Missal Crisis", he has been more stringent. Perhaps if you just supplied the photo as requested with a license I could sway him!

I hope to hear from you with positive news.

Father Ted



BLIMEY! He comes through with the good!



Quote:
> From:: "Abraham meruga" <[email protected]>
> To: edwardcrilly <Edward Crilly>
> Subject: Re: really so thanks to you and all
> Date: Thu, 03 Nov 2005 05:12:25 -0500

Praise to our ood od!

Dear father Ted,

Greetings & happy from children and Abraham in India

I am sending my passport of identifies and my certificate from revenue office of my city you can verify it. And I need to send photograph. Because we donít have possessed digital Camera own thatís why it is coming slowly. First I have sent to you the aim of Glory ministry and children Home and next this information, and next I will send photo graph with ďFather we Love TedĒ with children and with my dad and brother. My dad is president and Brother also treasurer and we have 7 board members in our glory ministries.

Dear Father Ted, how is every thing going on there I hope God is leading you and your team towards us the right way. Today I mean 3rd of November at 15:30 (3:00pm) pm on Thursday. May be how many hours deferent between both us country wise

Dear Ted this is our Address

M. Abraham , #9-256, N.P station, Tadepalli (PO) Guntur (Dist) Andhra Pradesh

Phone number is 9100-9440138413, 9100-08665507121.

Dear Ted, I would like to talk with you in phone if I have any thing, I need your phone number could you give us. Just now I came to internet cafť to look your mail on 15:30 (3:00 pm) pm on Thursday

How are Bishop and parochial and good Doyle, dear Ted how is your Health? Dear Ted how many of your sons and daughters.

We are praying for you and all team with you please pray and concern us in Christ.

I will be waiting for your Good respond reply to children and me

Thanking you

With Love children and Abraham

For Christ

Abraham.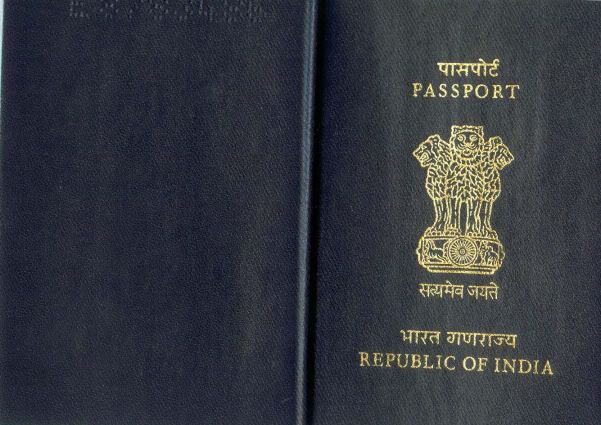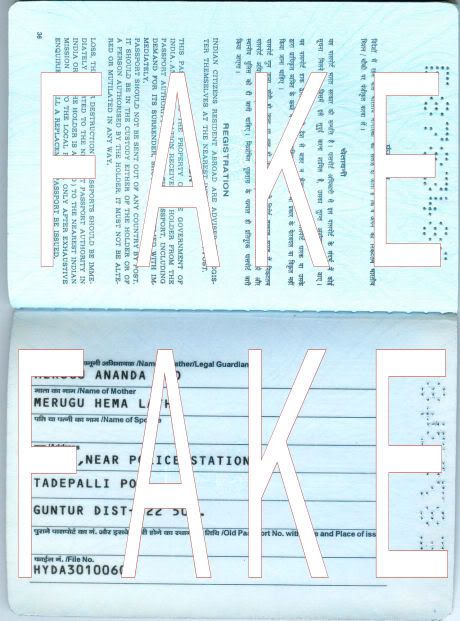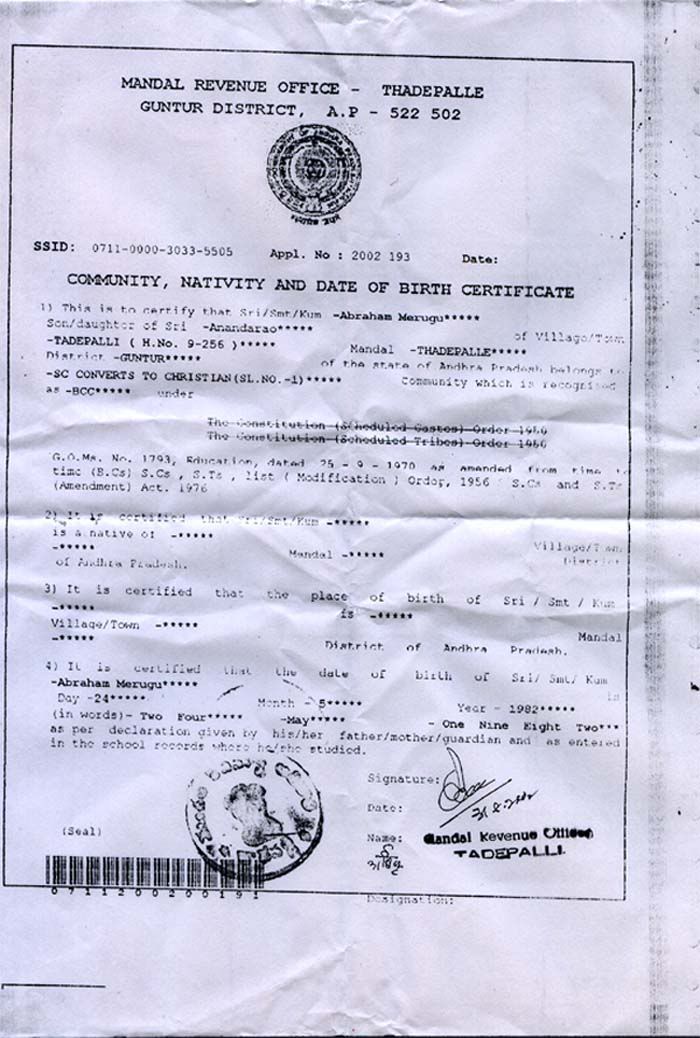 Great passport, but wheres the picture???



Quote:
Dear Abraham,

Thank you for your letter and identification.

I have never seen a passport without a photograph before! How do customs confirm your identity without a picture?

I look forward to receiving your picture of you and the children with the sign ďWe Love Father TedĒ. Iím looking forward to putting it in the Church reception with a collection plate. Hope you donít mind, but Iíve taken the liberty of attaching the sign I would like you to hold. To be able to put it up in the reception though, it does have to be nice and large.

You said that you donít have a digital camera. Weíve got two at the moment and Iíd be more than glad to send you my old one as at the moment itís just sat in the drawer collecting dust. Iíll be able to put it in the food boxes when theyíre ready to send out.

Youíve asked plenty of questions and Iíll see if I can answer them all.

Everything is well in the Craggy Island Parochial House. As I type this, Dougal is cleaning out his hamsterís cage and Father Jack is sleeping in his chair after his afternoon constitutional to OíMalleys. Mrs Doyle is out at the moment. She has gone to the mainland to meet her sister who also works as a house keeper on Rugged Island for another Parochial House.

As to how many sons or daughters I have, Iím a Catholic Priest and as such have taken a vow of chastity. I have no children. If you are referring to how many Parishioners I have, then it would be about 300, excluding the boarding school of St Trinians.

Do you have a lot of kids yourself?

My health is excellent. The air on Craggy Island is good and clean. I lived in Dublin for a few years and though itís a beautiful city, itís a little too metropolitan for my taste. Give me Craggy Island any day. Well Craggy Island or Las Vegas!

I have got a telephone number, but as per Brennanís request, Iím not to give it to you until I have received the proof of identification of your picture. Besides, I find it quite easy conferring through email as opposed to the phone. It gives you time to sit and think about the question someone has asked and to think of a suitable answer, rather than something that may not be appropriate. As a Man of God Iím sure you have been placed on the spot once or twice yourself, and hindsight can be a cruel teacher!

Anyway, I look forward to hearing from you soon.

Best Wishes

Father Ted




We Love Father Ted



This is getting good.! He's quite willing to send the goods through!



Quote:
> From:: "Abraham meruga" <[email protected]>
> To: edwardcrilly <Edward Crilly>
> Subject: Re: Re: really so thanks to you and all
> Date: Sat, 05 Nov 2005 01:18:12 -0500

Praise to our Great and wonderful Jesus!

Dear father Ted,

Greetings from children and Abraham thank you so much for youíre all of efforts and encouragements to assist to children needs.

Father I am waiting for the photograph from the photographer I will send to you soon I will save my promise which need to send the photo with sign, no problem from me.

Dear beautiful Father please pray for our lives and ministries what we are doing till now before the Jesus with heart full, may God lead us the right way. We need nothing else in this world but we needed Jesus Loves and kindness, till second coming of Jesus. We needed hearten to each other and to prayer for one another. We realized Godís love in our past days of ministry how God led us through times of pain full and times of persecution and times of struggling and times of finance crisis and times of mourning. even thou we don't have supporter from any where but How God has held in arms not be fall down but pick us up. When we think this with all of Godís wonder full works,it was began full of tears in our eyes. Even though we acquired this all things My Jesus and our childrenís God is faith full with us to lead. Thatís why we are for Christ, if we are alive or death only for Jesus nothing else through our lives and desires in this world.

Dear father Ted, really thank you so much for your prayers once again, even thou we donít know each other, and but we are praying each other and knowing through mails. Father mostly might be we are not asking money or not earning any thing else from you, but only you need to memorize us, we need your encouragement and your love to understand us and to plead to God about us either in your daily personally devotion. That is enough for us.Father Ted, God knows all of our hearts and us. Father Ted, we need your love from the bottom of your heart, that is such a blessing for us that is enough to God, God can help from others either. if money is big hinder both us I pray to God let take away hinder both us and misunderstanding, amen in Jesus name. I hope God will help us.

Dear father I donít know really when I am writing to you tears is coming from my eyes and wept my self. I know my Jesus knows how we are going through struggling. Really I so appreciate you the way your dealing with us to encourage us when I am think you also, I am getting tears from my eyes with thank full, father Ted, I need only prayer and push me up to grow more and more in Godís presence and fear of the Lord from You thats all.

My dear Ted, thank you so much looking at my letter with kind and patient. Dear father I sent letter before this letter regarding photograph that you wanted to put in the reception. I feel so happy that. Still that is on the way.

Please convey to regards and prayers from the children and me to your friends and Bishop and church believers and who is with fellow workers.

Yourís faith full

With Love every time

For Christ

Abraham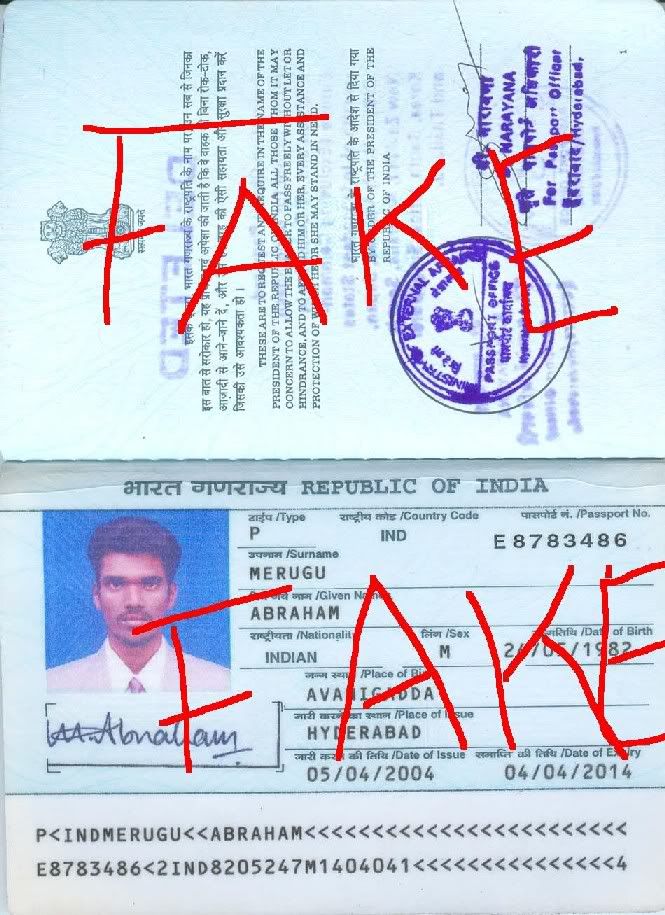 This is interesting, The same person as in the originally submitted picture. No visual evidence of tampering!



Quote:
Brother Abraham,

My full name is Father Edward James Crilly. 'Ted' is a short version of my first name, which I allow my friends to call me.

My full address is Craggy Island Parochial House, Craggy Island, Eire.

I was hoping to get the picture of you and the children holding the sign to put in the reception of Church so that we could get the collection going on Sunday morning, but it will have to wait until next Sunday now.

I'm still waiting the letter aswell asking what your cause and aims are for the orphange, so I can include that with the newsletter.

I look forward to finally seeing the photograph and hope it is worthy of hanging in the reception.

Give my blessings to the children, and please dont cry when you type as its not neccesary. A lot of problems have now been solved and we hopefully will have a wonderful relationship

Your friend

Father Ted Crilly





Quote:
> From:: "Abraham meruga" <[email protected]>
> To: edwardcrilly <Edward Crilly>
> Subject: prayer request
> Date: Sun, 06 Nov 2005 08:15:09 -0500

Praise to our Good God !

Dear father Ted,

Greetings and prayers from children and Abraham

thank you so much for your reply to us we are getting ready to send the information to you

father please could you notice that for the delay, I hope this Sunday service would be great time that is my prayer.

Dear Ted, convey this prayer points towards them: -

1.my brotherís son is not feeling well and my mother also.

2. This year we have 2 children are going to studying 10th class, (higher medium) they are trying to do very best in studying, and actually they need to go tuition (coaching). By faith (with out money) we send to tuition to study. we know the school teacher also, we has to pay every month fees. but after one month finished we didnít pay fees for them, the school teacher sent out now they are at home only studying. They need (coaching) please pray for this is urgent needed. Pray that may Good God open the doors to provide this need for the 2 boys. 2 boys are orphans.

I hope in this Sunday service would pray for this, please kindly pray this point for the 2 boys name is 1, satesh, 2 Sampath Kumar. And also all needs of provisions for children.

Dear Ted, we all are praying for that and which you need to put newsletter in reception, as soon as possible we will send. Please you also pray for us.

Once again I want to be grateful to you and thanks for all of your cooperation for the sweet children in India

I will be wait with prayer fully to get from you

With love and prayers

For Christ

Abraham.



He's a good pet! Willing to please, supplies documents when asked. BUT I still want a nice big picture of him and kids with the Father Ted sign
He needs a careful prod not a full blown slap here!



Quote:

when I am weak, then I am strong" through "the power of Christ ... upon me" (2 Corinthians 12:9f)



The one thing which is holding everything up, the one person who we can say is a problem at this time, is yourself. We have promised youmore than enough money to look after the orphanage. We have promised you food. We have asked for simple things in return, but you have not been forthcoming. We still await your letter to the Bishop asking for assistance and to describe how you want to improve the orphanage, but instead you whine about how poor you are. We ask that you supply a photograph of you with the children holding the sign we specified, but again you would rather complain about other things than to think about the welfare of your children.

I am going to take the advice of my Bishop and cease communication with you until our requests have been satisfied. If you are a scammer then this would cause little inconvenience and would just annoy you. If you are genuine, then because of your non actions the children are suffering needlessly.

I am sorry for this action if you are genuine, but your total lack of co-operation is the cause.

Father Ted Crilly





Quote:
Praise to our good God!

Dear Father Ted,

Greetings from the sweet children and Abraham in india

really i am so sorry for the delay for the news letter and photogrpha now i got it and i am seding to you please pray for us.

News letter

The purpose of this newsletter is to provide meaningful information that will encourage & equip its readers to first to know the children and to show the Love of Jesus for them
and to assist. And able to share it with others, It also provides a forum for feedback, to
help on how this move of God is impacting people around the world. We value your prayers and encouragemonets and help this is the purpose of this newsletter.

A) Glory Children Home the AIM:-
The aim of this Home is to take care of the Children (Orphans, Semi- Orphans and the
Poor) totally being like their own parents giving the Love & Care they lost from their parents by feeding them, giving them clothes & shelter, educating them and Mainly Showing the Love of Christ, teaching them the Word of God and leading them into Christ.At present this Home is in a
Village called TADEPALLI in Guntur District; A.P;S.India, All the children from different parts of Andhra Pradesh .All the Children go to School. Most of the Children don't have either Father or Mother, few Children don't have both the parents, few are from very poor families in which parents can't feed them. About 80% of the Children are from Hindu background.
"The Children beg for bread, but no one gives it to
them "- Lam.4: 4. (NIV)

Glory children purpose is to provide a Home for Orphaned/destitute children in meeting their physical, spiritual and emotional needs through Christ Jesus (Luke 2:52; James 1:27)

Goal is :- Create awareness towards the life of these children raise financial assistance for their needs. Giving them clothes & shelter, food, educating them and Mainly Showing the Love of Christ, teaching them the Word of God and leading them into Christ. 2 To see the children regular financial sponsors 3 To see giving the Love & Care they lost from their parents
4 To see them to get Marry and their life settlement help them to get the jobs also.

Dear father this our news letter please pray for us, I amd believing may God leads you the right way


Dear Ted i will be waiting for your kindly reply to children and me

thanking you,

With love and prayers

For Christ

Abraham



And he supplies some wonderful trophies!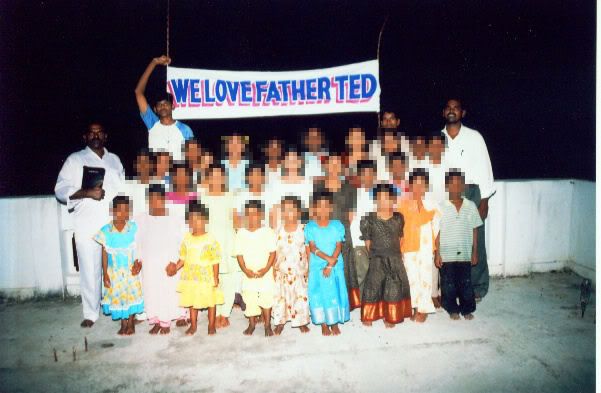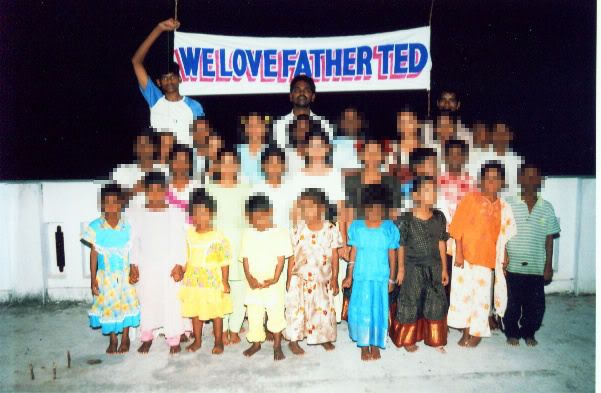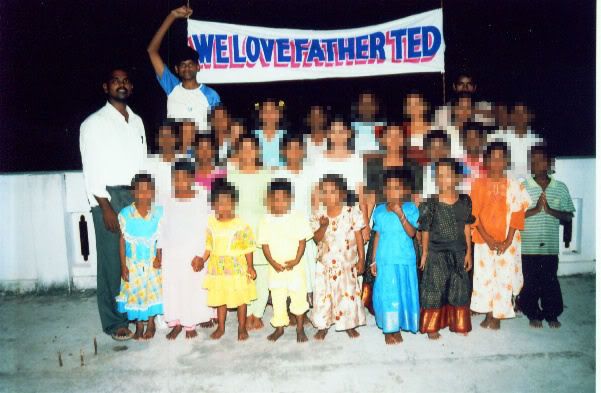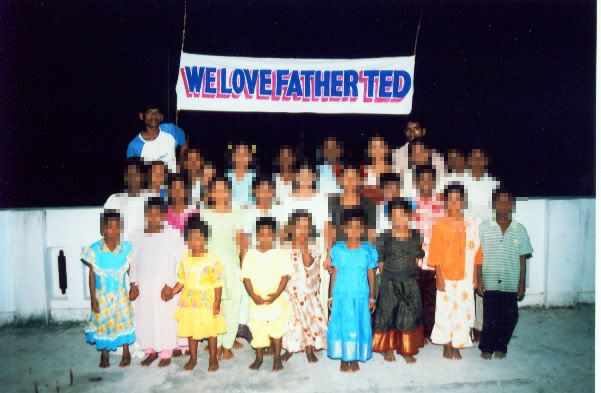 What great trophies

He actually sent me this email 4 times over the period of a couple of days.
This guy is desperate for the money!
This is getting a bit funny. It IS the same guy as in the passport and the original photos!

http://i18.photobucket.com/albums/b131/ugthebarbarian/chilme-2.jpg
http://i18.photobucket.com/albums/b131/ugthebarbarian/famiily.jpg
http://i18.photobucket.com/albums/b131/ugthebarbarian/passportcopy2.jpg
http://i18.photobucket.com/albums/b131/ugthebarbarian/FT04.jpg





Quote:
Dear Brother Abraham,

Thank you for the wonderful pictures!

I have taken the liberty of forwarding the entire email to Bishop Brennan for him to officially allow us to obtain funds by donation! Iíve also forwarded a copy to the Headmistress of St Trinians who is also waiting for Bishop Brennanís approval. I am currently working your piece into this Sundayís Newsletter and we shall arrange for the pictures to be put up in the reception for the first Mass on Sunday. Iíve also printed a picture off for myself and Mrs Doyle is t go shopping for a picture frame to put it in.

We are currently awaiting a large storm to hit the island by midnight tonight. Weíve secured the Parochial House and the Church is secure as always. The usual things that happen when a storm hits Craggy Island are now in full flow. Itís an unusual quirk of human nature that if catastrophe strikes often enough, then people will accept as normal and continue. When I first came to this island, I used to lie awake at night listening to the wind blasting the house, but not anymore. As I write to you Dougal is sat watching Countdown, Mrs Doyle is cleaning the windows and Father Jack has gone down to OíMalleys and will probably not return until morning.

Anyway our prayers are with you and I await the Bishops approval..

Yours in the Lord

Father Ted





Quote:
> From:: "Abraham meruga" <[email protected]>
> To: edwardcrilly <Edward Crilly>
> Subject: so sad
> Date: Tue, 08 Nov 2005 12:52:25 -0500

Priase to our good God!

Dear father Ted,

Greetings from children and Abraham

I got your mail thank you so much for your reply to us

Really I so much upset with that a large storm how you are facing very Horribly

It is very sad for me I feel so unhappy with that. You are stying Island country so near by which the country that is. Near by Asia also.

Dear father I want to see that claimant, how youíre staying with shivering?

It is danger? But how you staying there, you could stay far from that.

I feel like we also want to clean and help in the work.

Dear father Ted we wanted to see you a protection from God really we feel so sad about this situation very seriously, we will pray may God help and good guard from Jesus this our prayers

Dear father Ted please convey to Dougal, Mrs Doyle, Father Jack, my greetings and say hi the way helping like cleaning it so good heart thanks so much them.

Thanking you,

With prayer

Children and Abraham



Time for a word from the BIG Man himself



Quote:
Mr Abraham,

I have received your email via Ted Crilly. I am happy, for now, to
allow him and his Parish to begin raising money for your orphanage. I
am relatively happy with your description of your aims, although I
would have preferred more detail. I will be forwarding a response and
any limitations to both Father Crilly and To St. Trinian's this
evening, once I have meditated on the issue.

I notice that you like to keep quoting the bible at ever opportunity.
Well I have one for you:

Revelations 6:16.
"Et dicunt montibus et petris cadite super nos et abscondite nos a
facie sedentis super thronum et ab ira agni" "And they say to the
mountains and the rocks: Fall upon us and hide us from the face of him
that sitteth upon the throne and from the wrath of the Lamb."

In short, if I find you are one of these scammers, then you will incur
my darkest wrath and there will not be a mountain cave deep enough to
stop me from hunting you down and bringing you to Eternal Judgement.
I hope we have an understanding

I am wary of the internet since Father Maguire went to Cuba and had to
stay where he did. That building has now been torn down.

I wish you well with your orphanage and remember always my warning.

Brishop L. Brennan



Len has laid it on thick. Hope my lad heeds the warning!


Quote:

Praise to our Good God!

Dear and honorable Bishop L. Brennan,

Greetings from Children and Abraham in India, thank you so much for youíre kindly and prayer fully reply to us.
It is so help full us to know aware of Godís wrath and His love in daily Christian life. Really this is good news for us it has to know more of youíre love and waring for in our spiritual life also. I appreciate you dear Bishop the way youíre showing Godís love towards us and correcting us through your all of Experience. We love you and we allow to hear your encourage words.
Dear Bishop you can visit us to see how God is leading us in his right way. Dear bishop we are praying for you also, may God give you Good Health and use more and more in His Ministry.
Thank you so much.

Dear Bishop I want to share one thing is Our life is dedicated to Dear heavenly father until we alive the second coming of Jesus. We believe our life is in Jesus, my Jesus is so faith full God, Revelations 7:16,17 encourage you and us. Our ministry started on since 1980, until now how God has led us so faith fully, wonder fully we trusted in God he gave us hope more to influence to others for the glory of God. And we dedicated to motivate, equip and mobilize long-term workers through our ministry to expand Godís kingdom in this world this is our breath.
Dear beloved and respected Rev. Bishop L. Brennan please pray for us as we pray for you, dear Bishop once again we love you and we are ready to give witness to you and the Wonder full God and to others.

Once again convey our compliments to you and loved family and to every one who is like to help the sweet children for the Godís kingdom.

thanking you,

With love and prayers
Sweet orphan children and Abraham



The night after the storm, and events are being put into place on Craggy Island!


Quote:
Good Day Abraham,

I hope this letter find you and the children well.

The storm actually missed us. An act of God intervened and we just got light rain, and today is bright and sunny and clear.

We are slightly worried that Father Jack didnít return from his trip to OíMalleys Bar. Dougal has gone for a walk to see if any of the locals have seen him. We are not overly concerned that Jack is missing because even though he is an old man, he is very resilient, competes in the Churches Over 75s Priests 5-a-Side and has always kept himself active.

I should have the newsletter ready for tomorrow and Iíll arrange for a copy to be sent to you so you can read how Iíve written your article and any corrections that need to be made.

I have been given good news from Bishop Brennan that a collection for you has been authorised. I believe he has written to you to congratulate you as well.

Father Ted





...To be continued

_________________
please keep the documents within yourself please

Stewie Griffin: Nothing says "Obey Me" like a bloody head on a fence post!


Click here to support 419Eater.com


Banks

1 lad, 2 trips approx, 2,500km = 2 x


Last edited by Ug the Barbarian on Fri Nov 11, 2005 2:44 pm; edited 2 times in total