---
Thanks to Reaper for his tips during this bait. He helped me dodge questions and score a trophy.

Meet Mr Charles and his boss Mr Sillyman



It's not often I've been asked to Ghana to witness a ghost open a box of treasure!

Me the willing victim will be in black text


Mr Sulliman will be in blue




Mr Charels in red




then later on you will meet my friend in the audio business, also played by me, but the text will appear in green




commentary in bold




Mr Sulima
GOOD DAY,
July 9

Do not despair at my sudden contact because I don't need anything from you and this is real..I m Sulima Muhamed Jnr the only child of Sulima Muhamed Snr.
My late father Sulima was once a cocoa famer and a spiritualist and at the same time an International Business man.He died about two weeks agoe, before his dead he told me there is an amount of money filled up a secret room in house,and also some Gold Bars he bought in there.
But he ask me never to tell anybody in our family or country, If not I will be killled.My late father told me to look for an outside,someone who is wise and God fearing person,someone who can never kill me and take everything way,somone who is worthy already.Someone who can take me as his own child and help me inverst in his or her country ,so that I can never suffer in life.
I m afriad now and I want a good life.Most people in my country are not honest,I m looking for someone who is honest to contact me and come down and see with his or her real eyes, and help me in life.I don't need anything from the person,I m seriously looking for a God fearing, honest and fiathful person,Hope to hear from you
Your Faithful,
SULIMA MUHAMED




He gets a basic "I'm willing" reply


………….
"Thanks for the quick responds"
Hello Mr. Benjamin.

Thanks so much for getting back to me. I am so much happy and grateful for your quick responds. Please i will to know which country you are located and if possible kindly send me your cell phone or home phone number so that i can contact you by know to let you know, how and when we can start business.

Thank You.
…………
I'm in the US and my number is +xxxxxx. I'm a very busy man so if I do not get a chance to answer please leave a detailed mesasge and I'll get back to you soon.
Thanks
……….
"thanks for the number"
Hello Mr. Benjamin,

Once again thanks for getting back to me , with you contact information. I will like to find out from you if, is it possible for you to travel down to my country where everything is been kept. Because we cant do anything by emailing, i will love you to come down and see things for yourself.
Than we can start from there. I am going to give you a call tomorrow morning and will explain everything to you on the phone well. Please what is the best time for me to get you on the phone.

Have a wonderful evening .
……….
Yes I can travel but you have not told where to?
……….
"ok"
Hello Mr. Benjamin,

Am happy you can travel down to my country, despite all your busy works. If you can, than kindly let us know when you can get a visa to travel to Ghana. I hope where you are there is a Ghana embassy there. Or if not am going to search on the internet for you, on how to apply it. Please if you can do that, when going to apply for the visa, kindly apply it as a a tourist coming down to ghana. You can please also contact me on this number for more details. my number is 00233276621891 or you can dail it as 011233276621891.

Thank You.



It's always fun to poke fun at someone about not knowing anything about their country, after all I'm playing an Amrican character here


…………
Ghana? I've never heard of it before? Is that somewhere near Brazil?
My passport has expired so I need to get a new one. I will go to the Department of Immigration today and get one.
Appreciate you assistance on this and look forward to seeing you, and yes please help locate an embassy for me.
Regards
Benjamin
…………
"Address"

Mr. Benjamin,

Ghana is located in west Africa, not near Brazil. So what am going to do is that, kindly go to the following web site and kindly follow the instructions given for applying. When your passport is ready.

http://www.ghanaembassy.org/corp_div_details_embassy.cfm?EmpID=151&BrandsID=45

kindly copy it and paste it into your address bar. I will give you a quick call tomorrow morning, so that we can plan for your coming.

……….
Oh yes, I confused it with Guam, silly me.
OK well it is after offices hours now so I need to wait till tomorrow before appling for a visa. Is there anything else you can tell me about your country? About you? Until we get this started?
Regards,
Benjamin

……….


Mr Benjamin, i will start by telling you more about my country so that at least you will have an idea of where you are coming too.





he then pastes an absolutely massive amount of info which looks like it is taken from the CIA country profile page



………..
Mr Sulima,
This is a great deal of information. Thank you so much. Do you have any other links to websites where I can learn more about the people? What about the ladies of Ghana? What are they like? Do they like white American man?
Regards,
Ben

……
July 10
"GOOD EVENING MR.BEN. I GOT THE PICS"
Hello Mr. Benjamin,

How are you doing this evening? Hope by the grace of God you are doing very well and your day was also good. I am sorry for the late reply. I have been trying your phone all day, but it goes and nobody answers it.

I guess you have been very busy today. I will like to know if you where able to go to the embassy to find out about the visa and will like to know if you are facing some difficulties. Kindly let me know as soon as possible.

About the Ghanaian girls, you dont have to worry about anything, there so much and many here who loves american men, and love sex very well too. So you have to count on me, on your first arrival, we are going to have something spetacular for you on that day. I have also attached a picture of myself to this email.

So that at least you will know , the person you are talking too. Can you also try and send me a picture of yourself.

The main reason why i want you to fly down to come and see things for yourself is that, the secret room in which the money has been kept is locked and until i will get the person who is going to help me out with the investment and other things, my late father's spirt will unlock the room by itself.

If you really understand the spirt world you will know what am trying to say. Am going to end here and kindly let me know what is going on. Take care.

Thank you.



I receive a K7 call

listen here


hot with trophy fever I see if I can get one, but it never comes


…..
Dear Friend,
I got you voice message but the recording was very poor and I could not really understand much I'm sorry to say. Yes you are correct I've been very busy but don't worry that is why I have voice mail so I can take the messages and get back to people. Please just leave a message and I will always get back to you my friend.

Yes I have just arranged for a Passport. It will take 2 weeks before they deliver it. Once I get it I'll make my way to the Ghana Embassy to get the visa, but that means a flight to another city. As they say all good things come to those that wait.

I'm so glad to hear about the girls, I can not wait! Can you teach me some of the language so I can use this to impress them? We have at least 2 weeks to kill before I can start getting a flight ready so we should use this time to "train" me so I can have sex with as much beautiful woman from Ghana as possible. Do you have any photos of the girls I will be seeing?

My friend, I understand the spirit world. I too have my mother looking over me. She does not lock any doors for me but she does sometimes talk to me and tell me advice in times of need. She is very happy about me going to Ghana.

Thank you for your photo friend, you're a handsome man. Attached is a picture of me.

OK,
I should go now but please if you would send some photos of the girls I would be so impressed. Do you think there is anyway they could actually personalize the picture for me? Perhaps holding a sign which says something which makes it clear the message is just for me? I would so love this, it would just make my friends here so jealous of me. Don't you think that would be funny? It would be a real treasure if you could organize that. I can already see me framing the picture and putting it above my computer to remind me of Ghana. I really can not wait. What do think? Perhaps a sign that says "Ben Willard, we will suck you dry!" ha ha that would be hilarious. Anyway Friend, you look after yourself.
Till then, regards,


………


receive a new call but this time from his assistant "Mr Charles, this is when I get the idea to bait the assistant too, I send an off subject email to Mr Sillyman"

listen here

July 11
"may I ask a question?"
Dear Mr Muhamed Sulima,
How are you today my friend? How are the ladies? I trust you are being a gentleman to them, ha ha.
My friend your secretary called yesterday and I guess it was before you received my email advising what is happening with my passport situation. Anyway I was totally impressed with his spoken voice. He has a real talent for what is know as the "voice over".

I'm sure you are aware of the voice over but may never have paid it much attention? The "Voice Over" is the beautiful spoken words that you hear in movies, that often create the environment or mood of the program. And of course the voice over is in tv and radio, basically any thing that requires the recording of audio.
To show what I mean I've linked to a youtude video of the Michael Jackson song "Thriller" please watch it to under stand what I'm talking about.
http://www.youtube.com/watch?v=z-TZnNXXQrI
at 6.25 into this clip a "voice over" starts. This man, who has sadly passed on, is Vincent Price and while he did make a couple of movies he made more money by doing these "voice overs" and people would pay him thousands of dollars for each one he did. Have a listen to him laugh at the very end of the clip it is amazing. The real good voice over artist actually charge over 100 dollars per word they record would you believe?

You secretary has the potential to do this kind of work and I would like to introduce him to some contacts I have in the industry. I didn't catch his name properly in the voice mail was it Mr Charles? I wonder if you would not mind, while we are waiting for my passport to be processed, asking him to contact me?

I understand what it is to have a good and faithful secretary so please understand that should Mr Charles do any work with my contact he is not required to travel away from you and you would not need to replace him plus he could do the work during his lunch break or after work hours. I do not want to cause you any inconvenience but ask if you could have Mr Charles please email me as this could be a great start for him and while he will not earn the big dollars mentioned above until he has several years experience he would still make a nice amount of money on the side of the income that you are providing him.

Do you think you could be as kind to ask Mr Charles to email me?

Kind Regards your friend
Ben.



Received voice message from Mr Charles accepting offer but he gives no details of how to contact him so I have to ask

listen here
……
"Mr Charles email address?"

Dear Mr Muhamed Sulima,
How are you my friend?
Would you kindly pass on my thanks to Mr Charles (have I got that correct? his name is Mr Charles?) for calling me. I'm sorry I couldn't take the call but rest assured that my voice-mails are auto redirected to me on my PC when I'm on the road.
Could you ask Mr Charles to give me his email address please? I'll forward that to my contact along with a very good word of recommendation and then I'll leave it up to him to contact Mr Charles at his convenience.
Thank you for you help.
Kind regards,
Ben













……..
July 11

"HOW ARE YOU DOING MY GOOD FRIEND"
Hello Mr. benjamine,

I love you so much because you love
someone to progress in life, which is a very good thing and a princple of life. what ever you wish somebody is what God wish you too. I believe you are truely a man of God. Because of what i dont know or heard before in america ,which you told me about my my assitance, am so much happy for him.

My good friend, we are getting some pretty ladies for you, so that on the day of your arrival, you will really enjoy yourself very well. Am going to send you some pictures by the close of today, for you to see the ladies am talking about. So tell me how is your passport processing going on?

Hope everything is moving on smoothly. I have been able to attached a picture of myself and my secertary to the email. So that you will know whom has been calling you and the voice you are talking about. I have also asked him to email you this morning, kindly let me know if he has done that. Am off to church this morning,will be back to check if you have reply.

Have a wounderful and lovely weekend.

BE BLESSED.


………….

My Good Man,
You say such kind things, you're a real gentleman and I'm honored to be dealing with you. Thank you so much for the photographs, it is good to put a face to a name.
Ha ha, you tease me with talk of the ladies my friend. Oh I can not wait but I must. The immigration department said it would take 2 weeks to issue my passport when I applied, so not long now maybe a week and half to wait.
I hope you are keeping well my friend, forgive the shortness of my reply as I'm between meetings at the moment.
I can see Mr Charles's email in my inbox, I'm glad I did not offend you by offering to get your secretary in touch with some contacts of mine. It is the sign of a great boss that he is willing to see his own staff develope and succeed in life. I know many bosses that just can not do that, you have proved your leadership qualities by doing so. But still I mustn't pretend that anything has happened yet, Mr Charles, of course, will need to talk with my contact but I have a good feeling, fingers crossed, it will work out just fine, as will our dealing.
My regards to you and your family,
Ben
..

"FROM MR CHARLES"
Hello Mr. Benjamin
How are you doing ? Hope by the grace of almighty God, you are doing very well as i'm here . Am sorry for the late responds, since my director asked me to contact you about my voice you said i have. Am so much happy you have been able to help me discover what i can do with my voice to make a living.
Mr. Benjamin May the good lord continue to shower his blessing on you. I have talk to my director and am ever ready to work for any of your contacts, who may contact me. Even if possible willing to come to the states and start a new life with that. Since you will be able to help me established myself.
I will tell you about my education barground,so that you will know where am coming from. We are twins, i have my junior brother who is also called Andy douglas. I have completed senior high school, which i was to continue to the university level, because i did not get anybody to help me, i decided to wait, till i will put myself together and do that.
Mr. Benjamin, am willing to develop the talent i have in me more, so that we can make more money and get good contracts from good people. So everything will depend on you. Please my director and i are all looking forward to see you in ghana by next week. As for the ladies you dont have to worry, we have so much for you to enjoy and make you happy. Kindly let me know what i have to do. take care.
HAVE A LOVELY WEEKEND.

……….
Mr Charles,
Thank you so much for giving me your email contact. What I will do now is send a note to my contact along with a letter of recommendation that he has a listen to your wonderful Voice Over talent, I'm honestly not sure how he conducts his business so I'll let him explain it to you. He will contact you directly so no need to send me any more information on yourself my kind friend. I wish you all the best in this endeavor, you truly have a talent that you should use to your advantage, I hope this works out.
I must run now to a meeting I'm sorry to say. I think of the ladies everyday now and I've not even meet them yet, wow I must be crazy, ha ha.
Good bye for now friend,
Regards
Ben
........



I create a new character and send him an email cc to Mr Charles



………….
Yo DJ,
How are you man? How is work going on the new movie?

I'm busy as all hell at the moment, we are doing crazy hours lately. We are pretty much working night shift at the moment. Anyway enough of me complaining. Listen friend, I'm in the middle of business deal which is going to see heading over to Ghana in Africa shortly. While chatting with my partner there I received a phone call from his secretary called Mr Charles. I was blown away by this guys voice, man you have to hear him, he is something you need to work with I'm telling you straight up.. I'm forwarding you his details below please contact this guy, his is real talent. Look, I know, it is not my line of work so I haven't made any promises to Mr Charles but if you could just listen to an audition or arrange something I think it will be great, plus I think it is going to help me out on my deal.
Hope to hear from you soon, sorry to send this on a weekend but it couldn't wait.
Cheers,
Ben
.....


My new DJ character relies to both Ben and Mr Charles. I'm baiting from a completely different time zone so I try to cover the reasons why my replies are always at night in Ghana and I use DJ to reinfrce this


…………
BEN!!
I'm great, man how are you? Darn you have been up all night haven't you! You keep in touch now bro.

Hello Mr Charles,
I'm Don Juan Carlos but everyone calls me DJ.
I run an audio agency here in Hollywood called "In a World Sound" Our main line of work is representing Voice Over talent in TV and Movie production, I'm only talking high end productions for international release, plus we do a sizable amount of re-dubbing foreign language movies into English for the American market. Do you happen to speak any other languages Mr Charles, we might have some other work if the VO doesn't come thru?

Before we consider a formal audition I need to hear what you have and unlike my friend here, Ben, a phone is not going to be good enough quality for me to make a good judgment. What we do in this situation, because we have thousands of miles between us, is rely on a video introduction. Basically audio quality of most hand held cameras these days is better then a phone so you can send me a video of you giving a short introduction of who you are and what you do. The point of this video is for me to not just hear your voice but also to get a little bit of an understanding of you, don't just sit in front of the camera and talk for the whole time, that gets boring, feel free to walk around and try to be natural. Please edit the video to tidy up the final recording.
Once you have a recording you are happy with then please send it to me by uploading it onto a file sharing internet site like "putfile", "rapidshare" or even "youtude" being sure to send me a link to it.
I look forward to hearing you material Mr Charles,
Till then,
Regards,
DJ


over the next few days SillyMan and my character Ben send daily emails just talking rubbish and building the relationship nothing worth posting here then finally Charles replies to Ben not DJ about the work


July 14
"SORRY FOR THE LATE REPLY?"
Hello Sir,
Thanks so much for the email and the kind words. Am very happy and very luck to have you chosen me for a good business like this. By the way am also sorry for the late reply. Hope you did had a very good weekend.

Mr. Ben, i will like to know your contacts will be able to contact me, since am ever ready and so desperate about going into this business. Because of this i have started doing more practice and eating good food to improve on the voice i have. Please if there is any advice you can give me on my voice, am ever ready to take it and work on it. So i will be looking forward for more advice and opportunities i can explore with this voice i have in the states.

I have also included my cell phone number into this email, just in case if your contacts will like to call me directly, my phone is always on to receive their calls. the number is 00233276621891 or you can dail it as 011233276621891.

Will like to end here. Hoping to hear from you soon. My Godfather.

RAYMOND



"RAYMOND!!!!" ops that isn't his Mr Charles Douglass, I'll pretend I didn't see that and send him words of encouragement.


…………
Do not apologize it was the weekend and a man must have free time to himself and family.

Please do check your spam folder or any filters you might have as DJ (my contact) did send you a note and CC a copy to me. Did you receive the note? I can forward it to you again if you like?

Regards,
Ben
…………
JULY 17
HOW ARE YOU MR. DJ
Hello Mr. DJ,

Thanks so much for getting time to reply to the email Mr. Benjamin sent you about me. I was reply impressed about the way and so much happy that you have given me that task to do. I have gotten everything ready by the close of today. But please i want you to direct me on how i should send it to you on the internet, since i have never sent a video to anybody on the net.

About me speaking another languages , Yes i do speak about 3defferent types of African languages and am ever ready and willing to bring the best out of me. So please kindly direct me on how am going to upload the video to you. If by chance you also want to hear my voice on the phone, kindly send me your cell phone number so that i can also call you. Just by the way.

Will like to end here, since i have to go for a morning walk. Take Care.

YOURS FAITHFUL
CHARLES.
……….
Hi there Charles,
How are you today?
Regarding putting the video onto the Internet. It's quite simple.
Firstly you need to make sure that the video is saved onto you computer. If the video is on a VHS tape you will need to ingest it into a file format before putting it onto the computer. You should talk to your local computer store/internet cafe and they should be able to help.
Then go to http://www.putfile.com, create an account and then it is a simple 3 step process to save the file to the site and then send me a link to it so I can view it.

Could you tell me the names of the languages you speak? we might need help in translation of some TV programs from Africa for broadcast in America on satellite TV.

Thank you Charles, I look forward to watching the video

July 18


back to Ben and Sillyman


"HOW ARE YOU DOING MY GOOD FRIEND?"

Hello My Good Friend,
How are you doing ? I hope by the grace of almighty you are doing very well, but i guess work is still keeping you busy. I do understand the nature of your work, so if you not able to reply us on time. I will understand.
I have been able to do some few research on which airline is the best for you to fly on, and also the cheapest one, so that we can save cost. My secretary and i went to Delta Airline and we where told that, they will be flying from Seatlle's Tacoma International airport in Wa.
We also compare their prices to other line and theirs where far better. So my good friend, you to arrive in ghana safely something which is very important to me, so i have to make sure that you chose the best airline that can fly you.
So please my friend, how is everything going with your passport, i guess by the close of this week, you will be called to have. We are all hoping and praying that all your deal you are trying to close over there, will through sucessful and good.
I will like to end here, since i have to rash for a meeting. But will be back later this afternoon to see if you have reply. Have a lovely day.
YOURS FRIEND
MR. SULIMA
………



I've actually been on holidays in real life for a week and haven't read any of their emails during that time. When I came back there was about 5 emails from both Sillyman and Charles plus calls to K7 wondering where I was. One of the emails was details on flights to Ghana from Seattle where my character is based. I send them both a note to calm them down


My Good Friends,

How are you both today? I trust you have been well?

Firstly I send my apologizes as for the last week I've been very busy working odd hours and have been traveling around a lot of the different states of the USA on business. I'm sorry for my late replying to your emails. Tonight I've returned from my long road trip but will still be working odd hours but my friends I will try my best to reply to your emails speedily and answer the phone should you call.
Secondly I would like to thank you for all the information! Wow I had no idea that we had flights from Seattle to Ghana. What I will do now is this. By mid week the department of Immigratation has said that my passport is ready for pick up. I then need to go to the Ghana Embassy and apply for a visa. According to the website that you gave me a couple of weeks ago it will take 2 weeks for the Ghanaian Embassy to issue this visa! Both the issuing of the passport and issuing of the Visa are beyond my control and unfortunately are just things we need to be patient with while they are processed.
I'm really looking forward to this visit. I can't wait to see you both face to face. I'm sure we will have a friendship for a long time even after this business deal. And of course I can't wait to see the ladies, I'm getting bored of these american girls, ha ha.
Lastly, and on a side note, Mr Charles, have you contact my friend DJ about the voice over work? I hope something comes of that for you.
Gentleman, I've got to go now. Hope your are both well and I'll send you another note in a day or 2 to let you know that I've received the passport. Till then, stay well and God bless.

Regards,
Ben
……………
2 days later

Gentleman,
Great news for you. I got my passport today!
Wow I'm so excited! I've had a passport before but I've never actually had to use it for travel would you believe? The old one expired before I even used it!

It's after business hours here so tomorrow morning I'm off to get the VISA from the embassy. Now according to the website you sent this will take up to 2 weeks to get processed so once again sorry I have no control over this.

So how are you gentleman today? How are the ladies? (still waiting for a photo of them, ha ha)
Can you tell me any local customs I should be aware of when I arrive? Is there a way I should dress so I don't offend anyone? What is the best way to find a lady and are there any topics of conversation (religion/politics perhaps?) that I shouldn't talk about with them? Any tips to help me fit in will be greatly appreciated.
Your friend
Ben
……………
July 22,


over to the side bait now, Charles tries to get famous


SORRY FOR THE LATE REPLY
Hello Mr. DJ,

I will please apologies for the late reply about the task you gave me. I have been able to do two vidoes and hope you will be impressed about the way i did it.

Mr. DJ, hope everything you are doing on your work, is going smoothly over there. I have been praying all the time, for somebody like you and Mr. Ben, to identify the talent i have in me. I am ever ready to work with you and also will do my possible best to bring the best out of me for any production.

Mr. DJ, i do speak 3defferent african languages, which are also spoken in my country, they are Ga, Fante and Asante. I can boldy say that, i do speak very good english. So you will not have to worry about the english section. Please i will like you to send me your cell phone number if you do have one, so that i can call you.

I have spoken to my parents about this opportunity that you maybe given me. And they are ever ready to give me the chance to go to the outside world to develop and work with the talent i have. So sir can you tell me more about what you do.Do you also have any other people you work it, who are overseas. Or right now am the only person. Kindly let me know if the vidoe i sent you did not show up. Take Care and have a lovely day.

YOURS NEW STAFF TO BE
CHARLES DOUGLAS
….
Good to hear back from you.
Thank you for the information about your languages, I'll check our suppliers and distribution houses to check if there is a need for translation services in those languages.
I'm sorry but there are no links or attachments to any videos on your email? Could you please resend. If you are sending the videos as an attachment you must be careful of the file size, if it is too big it will not be delivered.
Thanks,
DJ

………..
July 25


Siillyman and Ben send notes back forth for two weeks and in the mean time Charles gives excuses for not giving DJ a video


………………….

"WE KEEPING HAVING BLACK OUTS"
Good Morning Mr. DJ,

How are you doing and how is your business going out there with you. I guess everything is going on very well. Please am sorry for the late reply again, since we keep having black out here, these days. Sir i have try so many times to send the vidoe to you by email, but anytime i try to do it, never goes through, i even went to the site you gave, i have a profile there now, but cat upload the vidoe on there.

Please is there any other was you can show me so that i cans send this vidoe to you,since i want you to know how serious i am, and want you to watch these vidoe so that at the long run, you will favour me and have me the job, which am ready and willing to do with all my heart and all my skills. Since today is weekend, guess you have already started your weekend and enjoying it. Or you are working.

Please if there is also a way for me to get your number too, so that we can have a vidoe conference call, we have that system too here in ghana. i can go and book for that, provided you also have that system. Thank You.

HAVE A GREAT WEEKEND.


I try to motivate him


…………….
Hello Mr Charles,
We will get to the phone call after we cross this first hurdle. As you can imagine I have more then one person wanting to get in business with me so I prefer not give out my contact until I decide that I'm ready to make the next step. I'm not sure what more I can do for you I'm sorry? There are lots of video file sharing websites out there, you of course do not have to use the one that I recommend. All I can recommend now is you do a google search for other video file sharing sites and also perhaps get some free software to compress your video file as I'm guessing you are having trouble because it is a big size?
Sorry Mr Charles I can't do anything more then I have, the ball is in your court and you need to decide how to play it? This could be a great introduction to this industry for you so I strongly recommend that you start to realize that this is an obstacle that YOU need to over come. I must be blunt, I'm not looking for talent that will be asking me or my staff to help them with their personal issues or lack of technical knowledge. You need to go out their, do your own research and over come this issue yourself.
Once an individual starts proving to themselves that they can do anything then it is easier for others to recognize it and respect them.
Regards,
DJ
……..


Thinking I may have gone to far, a day later, I send him a note giving him an option of send the file. Also testing to see how dumb he is I try to get him to give me his email details


Mr Charles,
I've been thinking, I do want to help you but I'm also busy, the only way I can help you is if you create a draft email and do not actually send it but save it in you email account. You would then need to give me your email password so I can enter and then download the attachment. That is the only thing I can think of that will fix this.
Regards,
DJ
"sorry for late reply, been sick"
Hello Mr.DJ,
I sorry for my late reply, i have sick for some days now, due to that, have not been able to be on the computer. But i have created another email account, in which am going to save the videos there as draft, i will like to find out from you if i save it there, will you be able to open it. Please if yes ,kindly send me a quick note so i can give you the id and the password of the account.
Thank You.
Mr. Charles
….
Thank you Mr Charles,
I hope you are feeling better, a number of my friends have been sick lately too!
Yes I believe if you give me the password I should be able to receive it.
Kind Regards,
DJ

August 5


I'm dieing to get my first trophey at this point and I want it fast but obviously I can't say that so I bullshit a bit


Hello Mr Charles,
Did you receive my last email?

Unfortunately these delays, although not your fault, have seen the passing of 2 good jobs which suited a "rich and warm African accented male voice" which is how Ben describes you to me. One was for a radio commercial and another as the main narration in a short film by famous director Spike Lee. It is a shame as both were well paying jobs which I was forced to give to another of my talents. Obviously it hasn't hurt me at all but I do want to expand my talent pool and you have shown interest. So do get back to me ASAP so I can evaluate your talent and hopefully start getting you work.Can you send me those details of the email address and password you set up so I can try to get the video?
Regards
DJ



back to the main bait, my visa is ready and I'm about to travel



August 7

"good news, got the visa"
Good day Gentleman,
How are you both? I hope you have been well.
Just letting you know that I picked up the VISA this morning then I went to the Delta Airline people and booked my flights!
Here are the details,
Delta Airlines flight 166 Arriving at 8.20am this Sunday.
It's a long flight with a stop in New York before continuing to Ghana so I guess I will need a day to recover once I arrive. Can you give me the details of the hotel please?
I'm really excited about this my friends, I can't wait to get there. How is the weather this time of the year? I guess it is hot, right?
Looking forward to finally meeting you both,
Regards,
Ben
……………..
August 9
"HAPPINESS AND JOY TO RECEIVE THIS NEWS.IS ALL BY HIS GRACE"
GOOD MORNING MY GOOD FRIEND,
AM SENDING THIS EMAIL WITH HAPPINESS AND JOY. SINCE YESTERDAY THAT I STARTED THANKING GOD FOR SEEING US THROUGH. MY FRIEND AM SO MUCH HAPPY TO RECEIVE THE MESSAGE WITH JOY. BUT THANKS AND GLORY MUST GIVEN TO GOD FOR TAKING US THIS FAR.
AM HAPPY TO TELL YOU THAT EVERYTHING IS ALL SET FOR YOUR ARRIVAL ON SUNDAY MORNING, HOTEL BOOKING IS ALSO READY FOR YOU, A CAR TO PICK YOU IS ALSO IN PLACE AND ALSO TO LET YOU KNOW ONE PRETTY LADY IS ALSO IN PLACE TO WELCOME YOU TOO.LOL
RIGHT NOW ALL AM PRAYING ABOUT IS FOR GOD ALMIGHTY WHO HAS SEEN US THROUGH THIS FAR WILL BRING YOU TO GHANA ON A SAFELY FLIGHT . THIS IS A GREAT JOY AND HAPPINESS. WILL LIKE TO END HERE SINCE I HAVE TO RASH TO THE HOTEL AGAIN TO CONFIRM ON YOUR BOOK WHICH IS VERY IMPORTANT TO ME.
AT LEAST ON YOUR DAY OF THE ARRIVAL, WE WILL BE AT THE AIRPORT WITH A SIGN POST WRITTEN ON IT, WELCOME OUR BEST FRIEND.
TAKE CARE AND TALK TO YOU SOON.
………….
Thank my friend.
I've just finished packing am about to go to bed. I have an early morning flight tomorrow to New York then to you! My friend the next time we talk will be face to face.
Thank you for all your help. We'll see you in 2 days.
Can't wait.
bye for now.
Ben
………….


I'm refused into Ghana. Hoping to get a safari I try the following


August 10
"I'm in Abidjan!!!"
My Dear Friend,
I've been refused entry into Ghana!!! I'm so angry and so tired I don't know what to do!
Immigration refused my entry because I said I was here on business but I did not have a "business" visa. They would not do anything aside from saying I was not allowed in. They tried to make me go back to America but after asking some question they told me I basically had to just leave Ghana as soon as possible but I did not have to return to America. They told me that Cote D'Ivoire (I thought it was called Ivory Coast) would allow US citizens in without visas and it was a neighboring country. There was a flight there today and I've arrived in Abidjan. I've been awake now for over 35 hours and I can not think straight. I've got myself a hotel and I'm going to sleep. I will contact you tomorrow to see what we can do about this situation.
Ben[/color]
...........
August 11
"My FRIEND WE ARE VERY SORRY. BUT EVERTHING IS IN CONTROL NOW"
Hello My Friend,
I am very sorry for what has hap pend today. We have also been at the airport all day, thinking that you have arrive but not knowing you where inside, and Ghana immigration did not allow you. My friend i can tell you that, the devil is a lire, they plans will not work. Immediately i got your email, i contact one big officer in charge of Ghana immigration on this issue.
Once you have Ghana visa in your passport, which is not even a business visa, it does not matter, he is going to tell his people to allow you to enter in tomorrow. So all what we need from you now is your full name on your passport and also your passport number. So that the director will forward it to the men and women on duty tomorrow at the airport.
My friend am really sorry for what you have gone through today in my own country, when we are at the airport, they gave announcementt that, some visitors are having problems with their visa. But we never knew you where one of them.
What i will like you to do is, kindly book a flight tomorrow morning to Ghana, i think is about less than 1hour flight, if you arrive at the airport at the immigration section, if you are asked on what visit are you, you are in for a visit. And please tell them you are for Mrs Henrieta Appiah she is the one who is helping us to solve this issue. Mean while the lady and i will be at the airport tomorrow waiting for you to arrive. Kindly send us your flight information early in the morning when your flight is booked. Thank You.
………..
You are a good man indeed,
I thank you for you help and I'm sorry you were forced to wait around fruitlessly for me but I still am not allowed entry as they crossed out my visa before sending me away. I therefore have no valid visa to enter Ghana at all and will not even be allowed on tot he plane let alone into to Ghana.
I'm afraid this is it my friend!
Anyway, I've only just woken and had breakfast so I'm sorry I didn't get a chance to see your email until now. I can stay hear in Abidjan for a quite some time now and I intend to, I know nothing about this place so today I will try and find some tourist things to do. I don't even know where to look for the ladies and after yesterdays eperience I really need to find some. Have you been here before, do you have any tips?
Can you come to Abidjan for us to meet and do our business? If not I will have to return to America without even meeting you. This just doesn't seem fair after all this time but I know something good will happen as this must have happened for a specific reason.
Let me know your thoughts
Ben




pretending to be desperate




Hello my friend,
I m still on my computer waiting for you mail.[/color]
…………
"CANT WAIT"
Hello my friend,
Thank you very much for you mail.I understand you, I will be coming to Abidjan to see you because you are a very good friend.Tell me the name of the City, State, Hotel name and even tell phone number of the Hotel you are my friend, So I can move to Abidjan now and meet you.I cant wait for your reply.You can call me now 00233272647072
SULIMA
………….

That is great news my friend, when do you think you can come here?
I've just come back from a short walk around and I'm about to go back out very soon as I have a car waiting to show me show me some sights so forgive my brief reply.
Please, you have been very good to me so I want to repay you. Please only get a one way ticket here and I will pay for your return trip and hotel.
I'm not going to stay at this hotel tomorrow, it doesn't feel safe so when I check into a new hotel I'll give you the details.
I think I'll be out for the rest of the day, so have a good day my friend.
Kind regards,
Ben,
…………
"Ready to come today my friend"
Hello my friend,

Thank you very much my friend, am not feeling fine about the situation, So I wanted to see you. Your safety is very very important to me,So as soon as you get another Hotel, Just tell me,I myself havent been to abidjan before,But I beleive our God is so good,Am praying for you that everything should be okay untill we see ourselve soon,Thank you,
I am axpecting you to give me the details of Hotel and prepearing myself to see you soon.My friend am ready to come today.I need the states, City you are, Can you give me a call with the number I gave you.
Thank you
Do not discurse anything to anybody, I want you to be safe


strangley he also send this minutes later


"reply now"
Hello my friend,
I want you to get another Hotel now, So that I can meet you at abidjan, I am waiting for you to tell me the name of the states, City and Hotel name, So I can move to the Airport now...Cant wait to see you my friend
Sulima.
,,,,,,,,,

Aug 12

"Can you come today?"
My Friend,
I did not get back to the hotel till late last night and the business centre was closed so I could not check my emails.

I'm about to check out of this hotel, like I said yesterday I just don't feel safe here, even my mom came to me and said she thinks it is wise if I move to another part of the city. So today I will check out. There are many nice hotel here but I'm not sure which one I'll go to yet, probably the Sofitel.
Can you come today? there is an internet cafe at the airport and the city is only a short distance from there. You can email me when you arrive and by then I should have booked a hotel (I will pay for your room).
I'm just going to go have a shower and pack my things now. By midday I will be in a hotel in a safe part of town and I will be in their business center waiting for you email.
I hope you can make it today.
Regards,
Ben
………
"YES CAN MAKE IT"
Good Morning My Friend,
Am feeling very bad and uncomfortable because you are all alone there and i dont know what is even going on with you. But i believe that God almighty is protecting you for at a good place.
I have not been to sleep for the past days now, since i have never seen you. But i have been praying to God for your protection. I got your email with a great joy and happiness saying that your mother came to tell you that is not safe for you to be at where you are now.
Am going to make it to you today. I have asked my boys go and book my ticket for me to fly out this afternoon. So i will be sending you my flight details in some hours to come, may be one or two hours later i will get back to you with my flight details. Since i have not been there before, you will have to be at their airport waiting for me.
I know the good lord who has help and seen us all this far, will always be with us and see us through all , till this business deal is done . Thank You.
YOURS BEST FRIEND
SULIMA


………
"I WILL BE ON THE PLANE IN SOME MINS TO COME."
hello My good friend,
i just got my ticket booked and my flight is at 13:00pm ghana time. So i should arrive at 14:pm ghana time in Abjan. My friend please try as much as possible to be at the airport to wait for me.

We will meet face to face soon. I AM BRINGING YOUR PCITURE IN MY HAND
………..


I check a local Abidjan newspaper for the weather report


You don't know how happy this makes my friend.
Make sure you bring an umbrella, it is raining heavily here.
I will see you in a few hours.
Have a safe flight.
Ben
………


back to the VO, Mr Charles sends a video to DJ plus give me his log in details to youtube for some reason?


"GOOD NEWS I BEEN ABLE TO DO IT"
Hello My Boss,
How are you doing this lovely monday evening ? I guess you are doing very well. I have been able to upload my vidoe in youtube and i will like you to go and check if that one is ok for me to get the Job. I can tell you that, as am talking to you right now, i have my passport and my travelling documents ready to come and work.

PLEASE THIS IS THE LOGIN INFORMATION

USERNAME xxxxxxxxxxxxxxx

PASSWORD xxxxxxxx

Mr. DJ please you will have to pardon me for the late reply. Am ready for the job, but just that this is a developing country and there is so much going on here with internet problems. I can shot another vidoe if this one does not make you smile.

THANK YOU.


WATCH IT HERE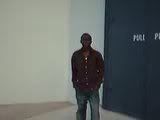 YEAH MY FIRST TROPHY AND IT"S A VIDEO!!!, pity it's so crap


……………
Dear Mr Charles

I truly appreciate your efforts but I'm sorry this is not acceptable at all.
Why does the camera fall over half way through?
I can not hear your voice properly because there is too much back ground noise, remember you are trying to get work as a voice over talent so please treat the sound recording aspect of this video with respect, on that note why is the audio not in sync with the video? It doesn't even appear as the person in the video is the one talking.
It is not attractive at all, why did you shot this in some back alley? Please, if you are serious about getting into this industry, you must do better then this.
Please try again and make it look more professional. Have an opening graphics sequence, have edits, use different locations and if shooting out doors be very careful about the audio quality, wind and back ground noise like traffic can make it very hard to hear you. You need to not just introduce yourself but also demonstrate your talent. Read something so I can hear how good you are at doing different emotions like fear and excitement. Do the classic 'movie trailer' voice over. Something like "one man (pause), alone (pause), hungry and afraid. This summer watch Bruce Willis in ....." you know what I mean? You can copy someone else's script or make your own up but it is all about demonstrating your talents as well as introducing yourself.
Please take these comments as constructive criticism, learn from them and do better next time.
please try again.
Regards,
DJ



Back to the safari, Mr Charles now sends me an email from Sillyman's account



August 13
"I HAVE ARRIVED KINDLY CALL ME ON THIS NUMBER"
Hello Mr. Ben this is from Mr. Charles, Mr sulima has just called me saying he has arrive in abjan about some mintues ago, so i should give you this number so you can call him on 0022566856774 or +22566856774.
THANK YOU, KINDLY LET ME KNOW WHEN YOU SEE HIM.



I wait a few hours send this and then go to bed hoping to receive a safari trophy in the morning



"Did we miss each other?"
Hi My friend,
By now you should be here. I've been looking but I don't think we have seen each other? I guess I now know how you felt when I couldn't get into Ghana?
I'm going to get a taxi to the hotel now.
The details are attached. Its the Ibis hotel.
Hopefully I'll see you later today back at the hotel. I'll be in the computer room.
All the best my friend,
Regards
Ben



I attached a completely corrupted txt file that meant nothing but was titled "ibis_abidjan_reservations" (of course I've done my research and there are 2 ibis hotels in Abidjan, I don't tell him which one


.........


the next morning I have these emails





Hello pls give me the address of the hotel so that i can be able to locate you, and the name of your reservation informations.Thank hoping to hear from you.


…………


HELLO MY FRIEND I AM IN THE HOTEL NOW SO CALL ME WITH THIS NUMBER:0022566856774. OR COME DOWN YOU WILL SEE ME NOW. THANK'S


…………


PLEASE MY FRIEND AM WAITING KINDLY CALL ME ON 0022546524363





Hello My good friend, am in abidjan now as am talking to you, still at the airport and dont know what to do. Since i dont know here is one man who is helping me, i also try to locate the hotel inwhich you are staying, i went there and was told that you name is not in their system, please my friend this is the cell am using here, kindly call me on 0022546524363 my friend please try and call me, am waiting for you, i have no where to go since i dont know anybody here. bye.





unfortunately none of the email IP's indicated that he was in Cote D'Ivoire but still in Accra. I send an email late in the day. I'm checking the local time before sending email at this stage of the bait)



……….

My friend,
What hotel did you do to? I'm here. I have your photo and did not see you at the airport nor the hotel. I've not checked in under my real name as I thought we were going to be doing business that I did not want to bring attention to? All the details were on the document.
Are you still here? I do not like this city, I'm not feeling safe here and do not want to stay longer then I have to.
Ben.
……………..


another email from Charles using Sillyman's email account


"GOOD MORNING PLEASE TRY AND GET BACK TO ME"
please mr. Benjamin can you please call mr. sulima on this number 0022546524363 he said i should inform you that, when you call him, he will than give you the direction to where he spend the night.

Mr. Benjamin this is from mr charles, also the attachment you sent to us, we where unable to open it. so kindly type the details here and send it to me. So i can pass it to my boss. Am even sorry for what both of you are going through over there. please try and call him on the number i have given you.
……..
HI Mr Charles,
I've tried calling it and something is not working?
With all respect to my friend, could you ask him to email me so we could sort this out ourselves, does he know that you access his personal email?
Could you instruct Mr Sulima to go to an internet cafe or the business center of his hotel and drop me a note please?
Thanks,
Ben
…………………..

"I need this now"
I need the name you use for the reservation of the hotel and the hotel name again, If not some friends I met here I should be stavig by now, Give me a number to call you,reply soon
…
August 14

"THIS IS FROM MR SULIMA HIMSELF"
Hello My friend,

My good friend, my boy just called me on my phone am using saying that, i should personally email you myself. Please can you kindly email me the name you use for your booking at the hotel, so i can come there. I have been in abidjan and very worried about you and also about myself too.

THANK YOU.


ip is still in Ghana. This has gone on for while now and I'm getting bored so I decided to call him on his not actually being there


…………
I'm at the Ibis hotel is all I'm going to say. I do not trust anyone anymore. I know you are not here Mr Sulima, you have abandomed me, I doubt you ever came in the first place.[/color]
………..
"PLEASE ALL I NEED IS YOUR NAME YOU ARE USING AT THE HOTEL"
Hello Mr.Ben,

Please i have been to the ibis hotel so many times, if you can give me your room number and the name you are using at the hotel i will be able to meet you. i came there and was told, there is no visitor with such name on their system. Please i have not leave you, i came to the abidjan because of you. I am not leaving in a hotel, am leaving with a friend i met down here. He has been taking me around looking for you. We where also told that, the ibis hotel is two so i will like to know which one are you in. thank you.
……………


A little over the whole thing I end it with telling him that my Mom's spirit came to me


my mom tells me that you are only trying to scam me. you are not even in Abidjan, you have not even left Accra once. Leave me alone.
---------The end------------

I'll start this up again in a month or so but this one just really pissed me off at the end and I couldn't be bothered continuing.